Nov 25, 2022 08:06 AM Central
Charlotte Evans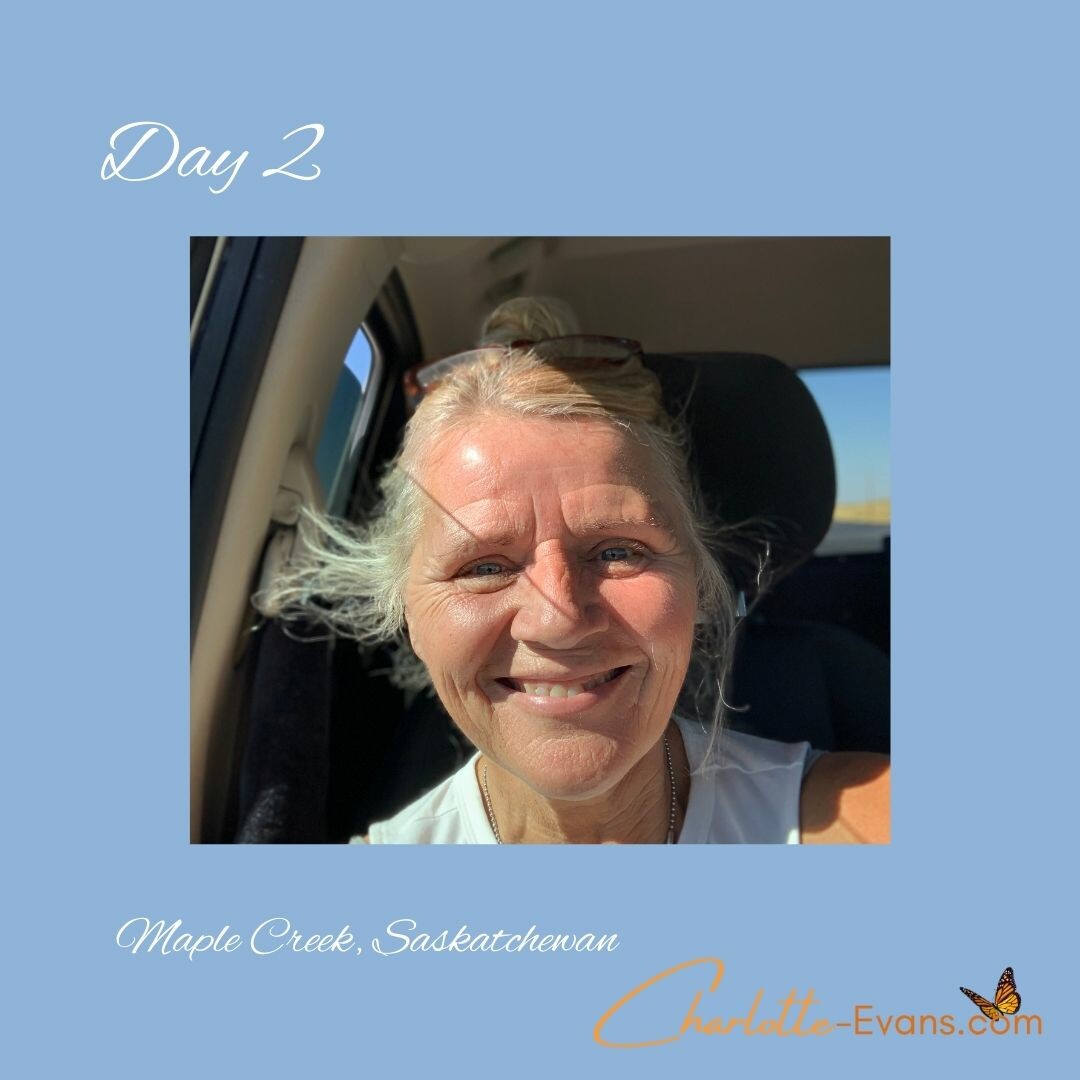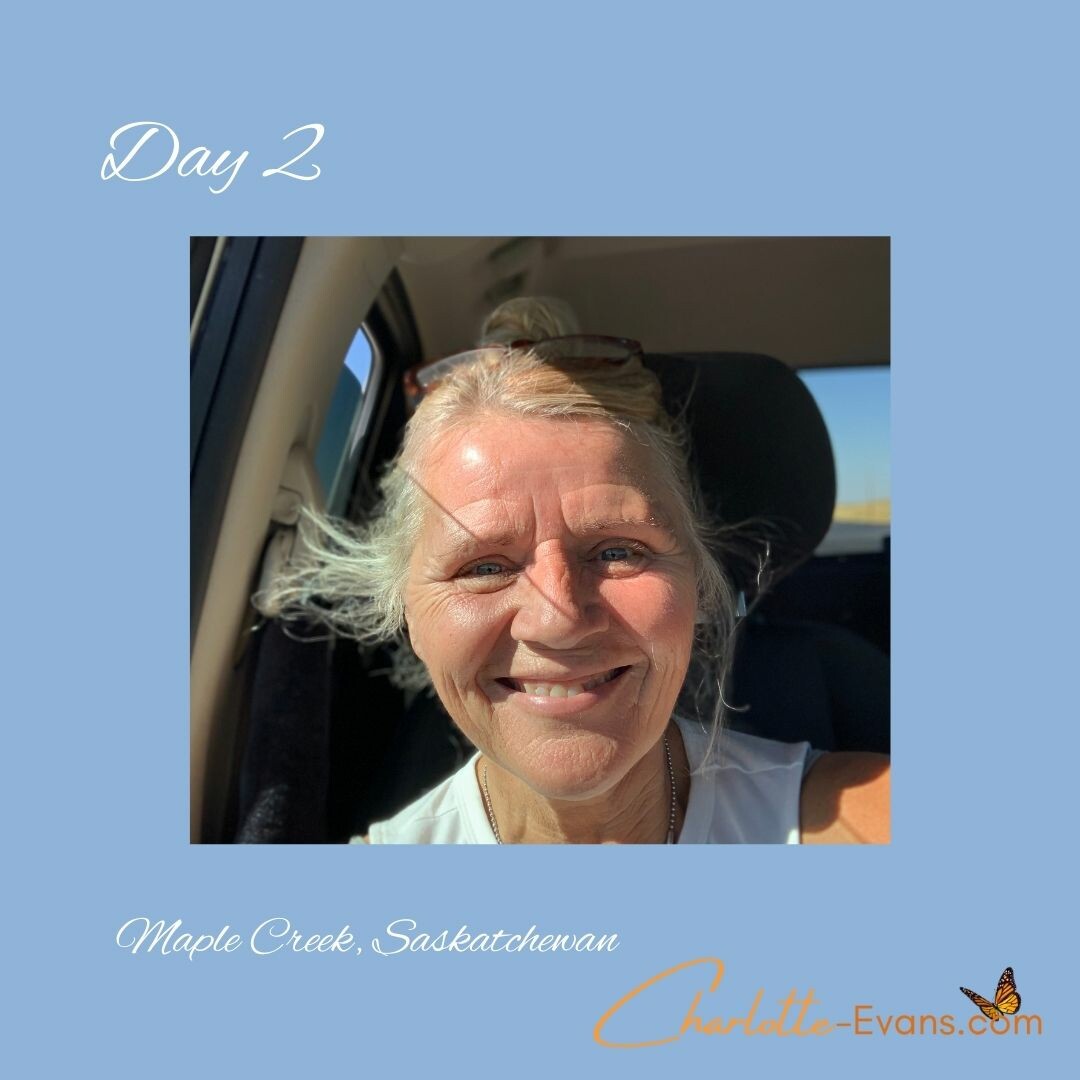 CanAmMex & Back Journey 2022
Tuesday, September 27, 2022
Starting today - Calgary, Alberta
Good sleep is important for a trip like this and we had a great one at my sister & brother-in-law's new place. A perfect downsize so they too can travel more. I think traveling is great for one's wellness. It is fabulous to explore new places, you've never seen as well as return to places that make you feel good, far or near, just get out and do what you can.
New things to figure out for me today were to navigate where we were to go, follow Google maps, keep my eyes open for the signs, record our millage, and record what our day was like.
For me, it wasn't always easy. I am good at following a paper map but watching the directions on my phone added some challenges for me!
-Make sure you have the route before you leave the WiFi area.
-When not sure which way to go, spinning the vehicle around in the parking lot is not helpful.
-why does it need to find the location when critical intersections were approaching?
- or when she says head southeast when you get to the intersection and you have no idea where north even is.
- Let me tell you that 100's of meters disappear very quickly when traveling @ 100 + km/hr.
Clear communication is important!
Slowing now!!! instead of 'turning in 100 meters! Things I learn along the way.
Leaving Calgary was relatively easy. Just to be clear, big cities aren't our thing. Busy. Lots of traffic. Fast thinking, one wrong choice and you're heading in the complete opposite direction without an easy out.
Today is a good day and it is so much straighter driving across Alberta and Saskatchewan than British Columbia. There were not many times we needed to decide to turn or keep going straight.
The vehicle diffuser had YL EnERgee oil blend diffusing the air for freshness.
Gas-filled in Calgary $1.43/litre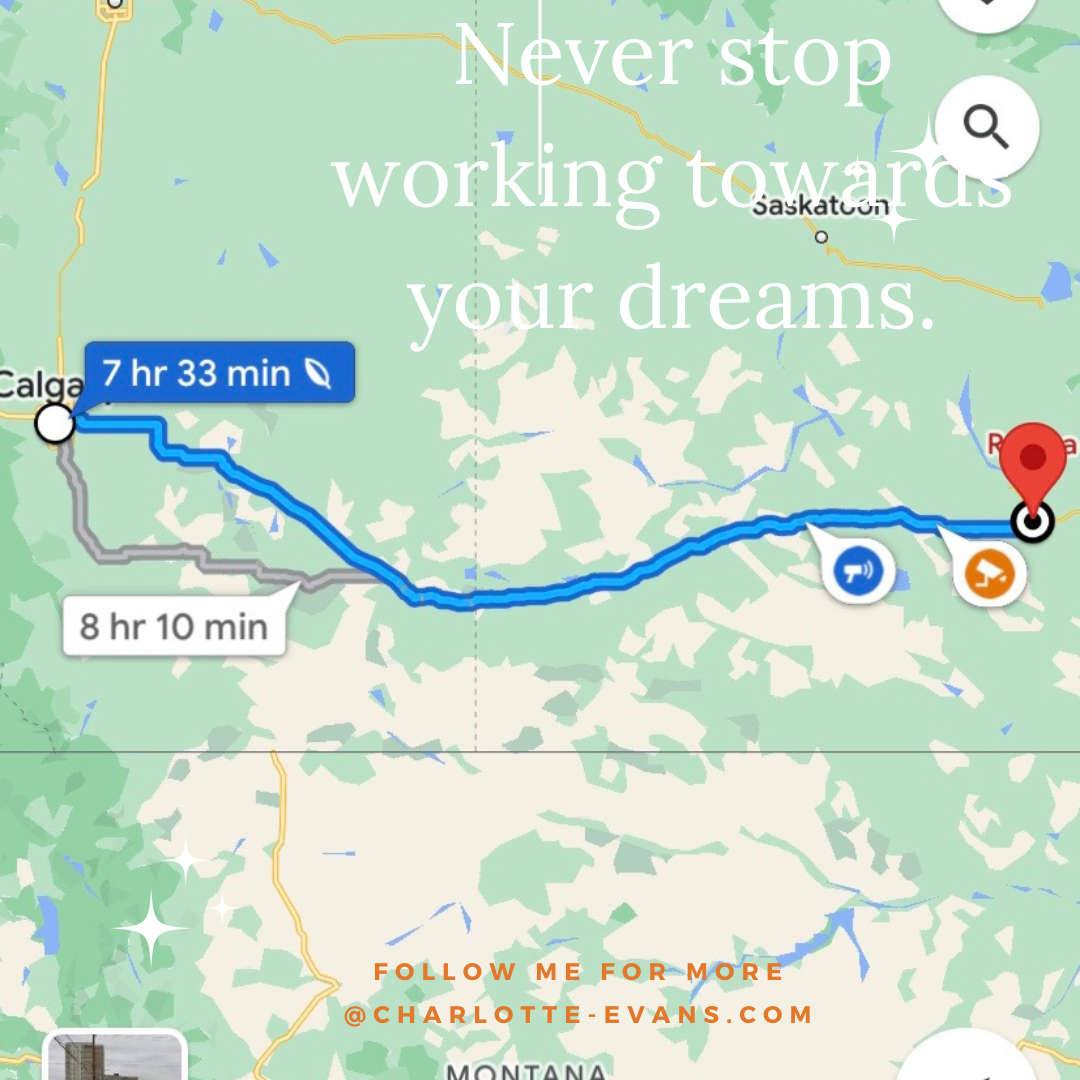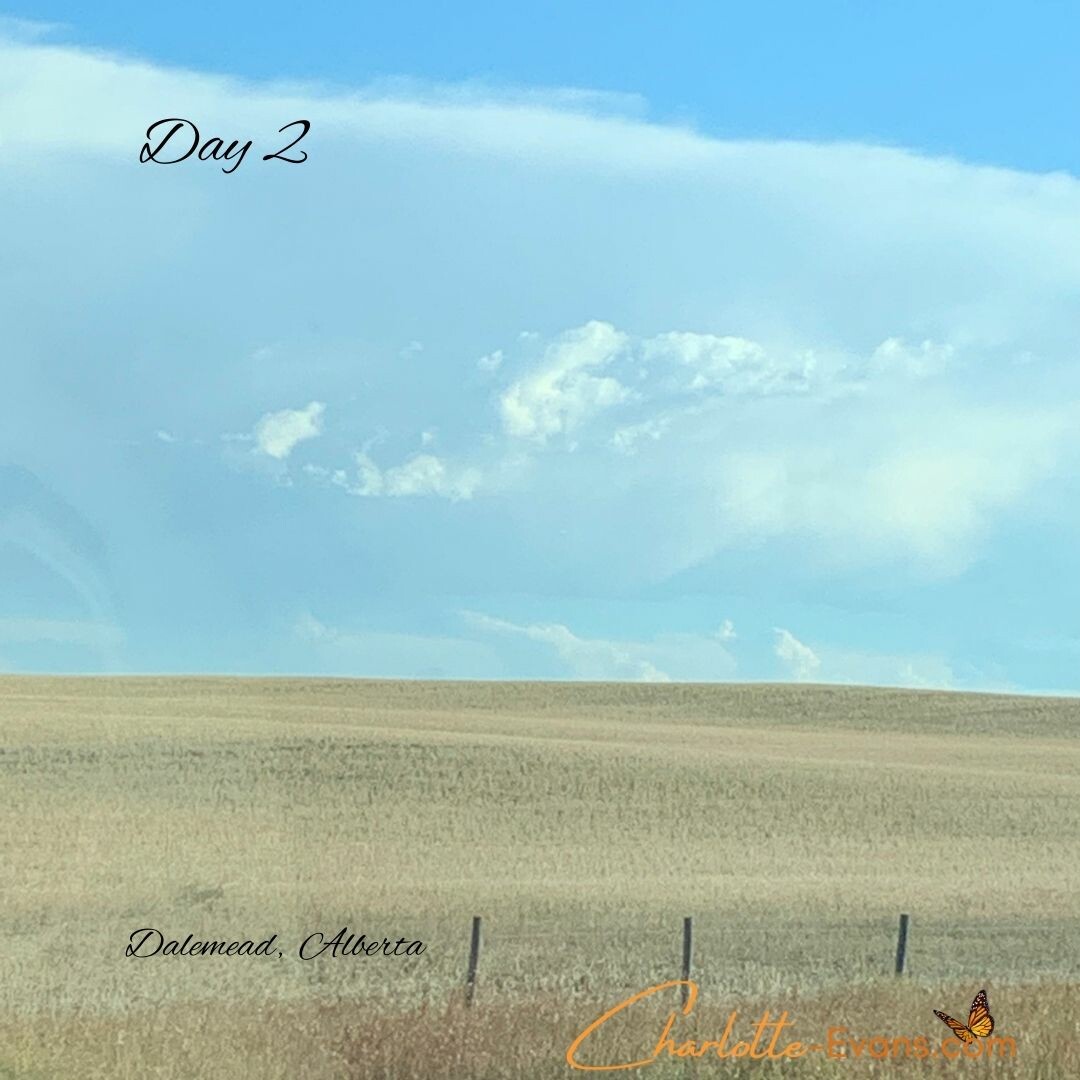 It is early fall and the weather is clear and warm. The golden fields contrasting against the brilliant blue sky made for a fabulous full day of endless beauty.
I would think the fields were perfect for harvest as virtually everyone had already been cut, bailed, and removed from miles and miles of farmland.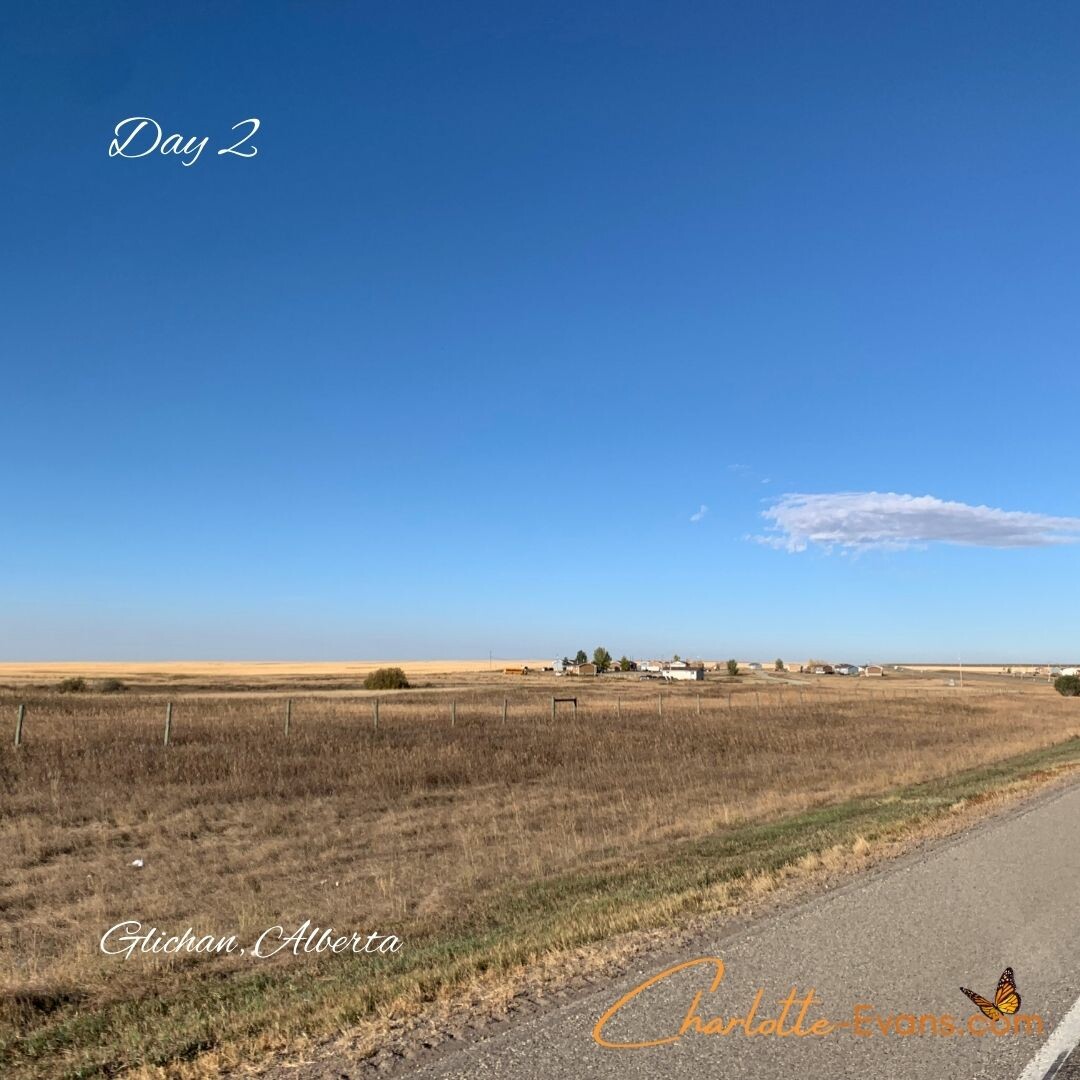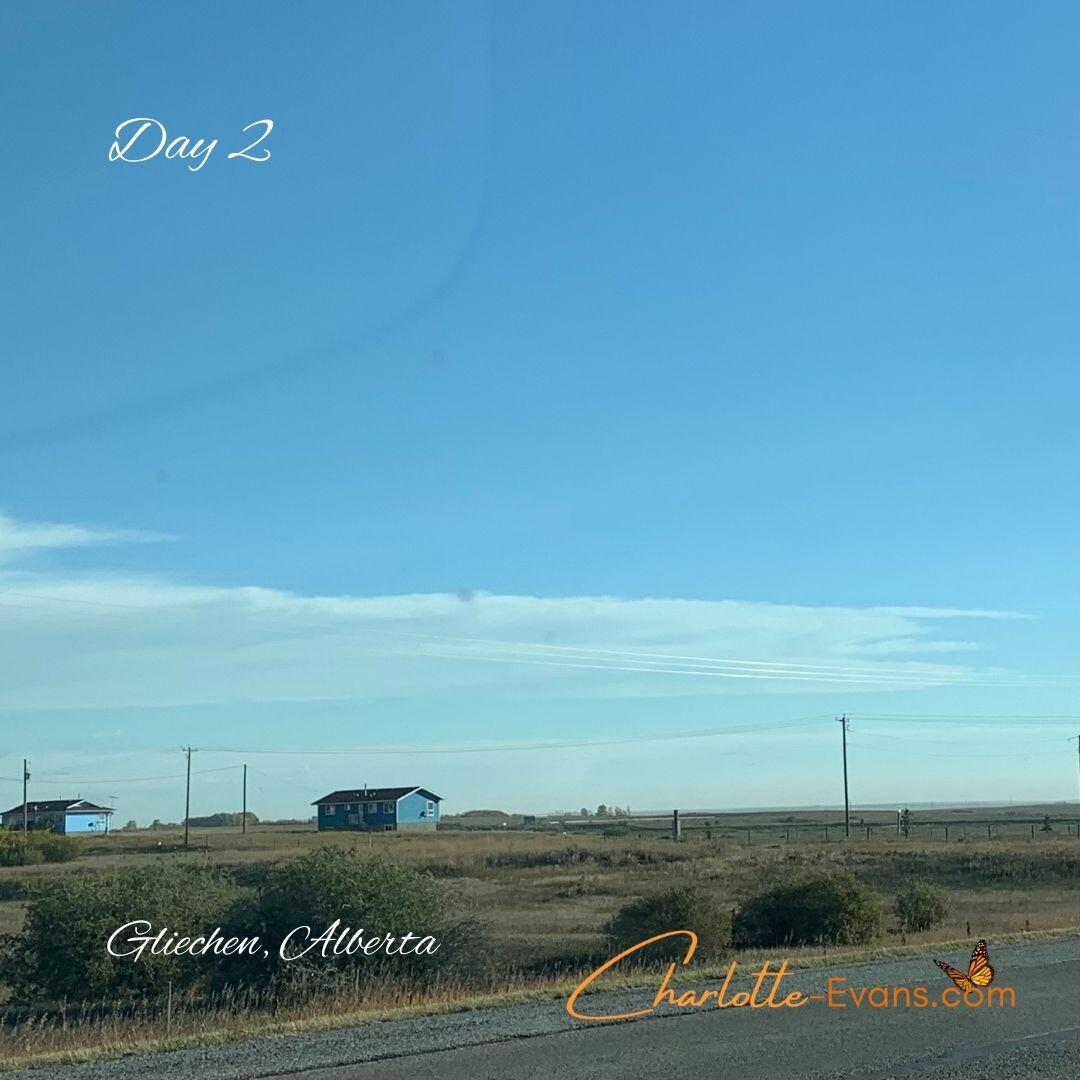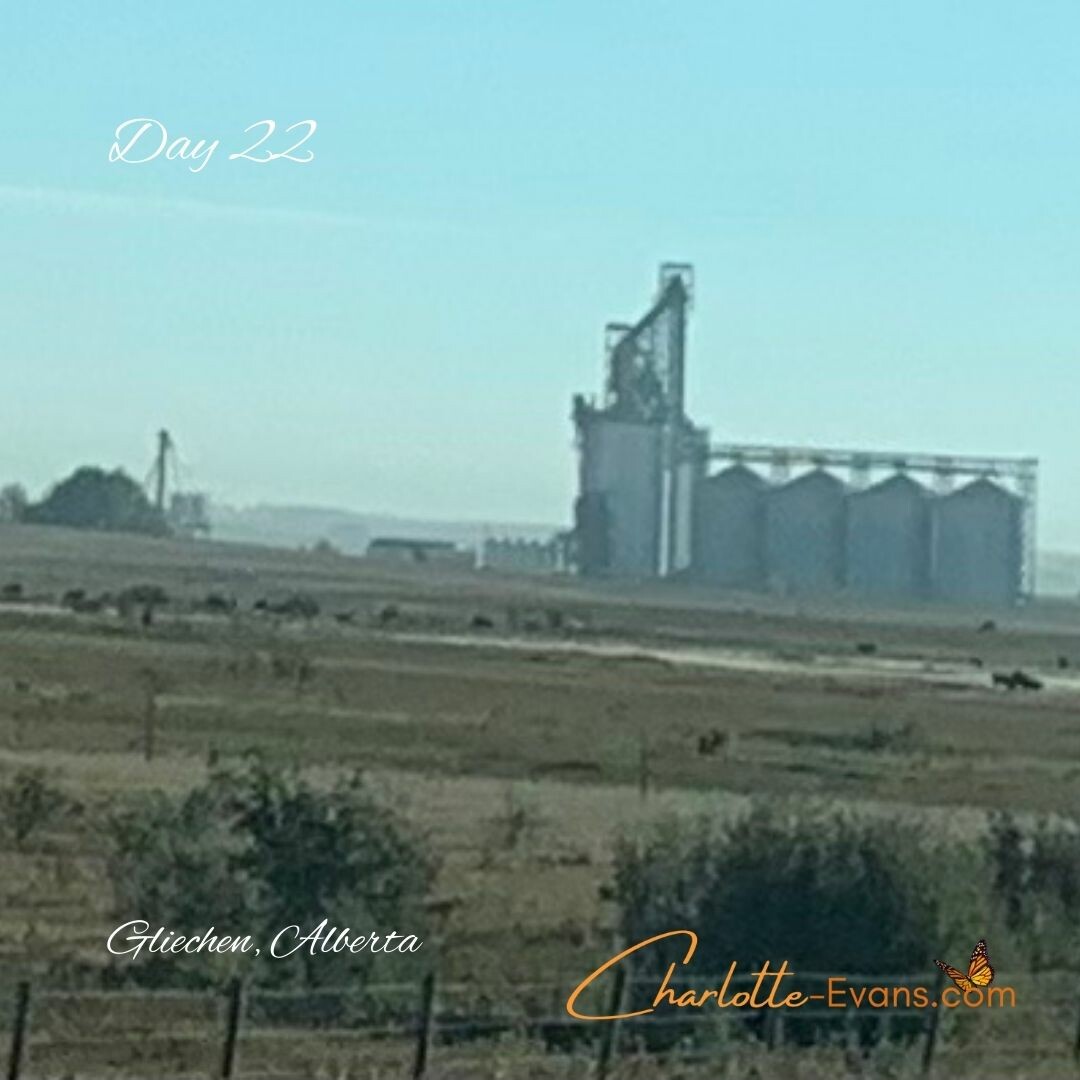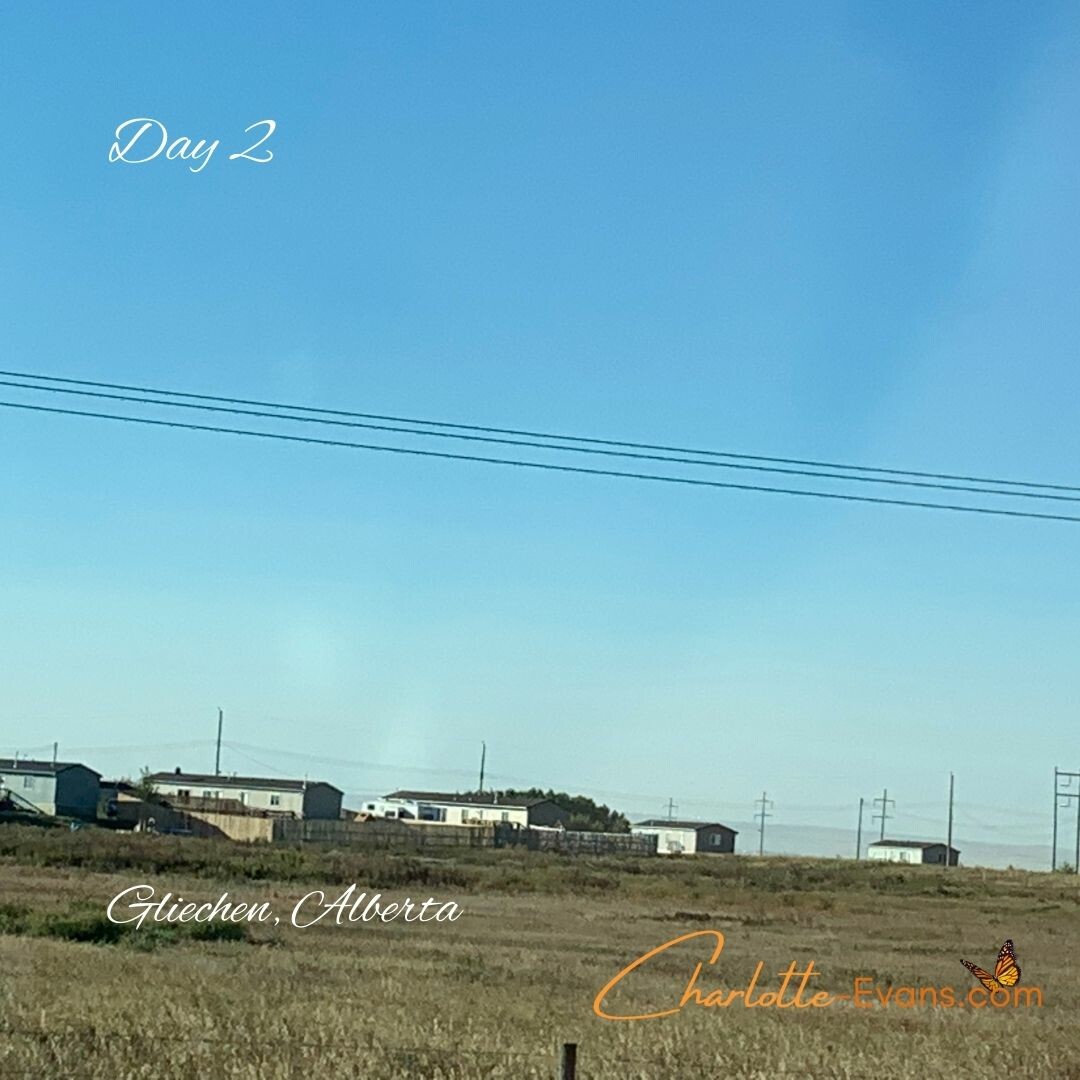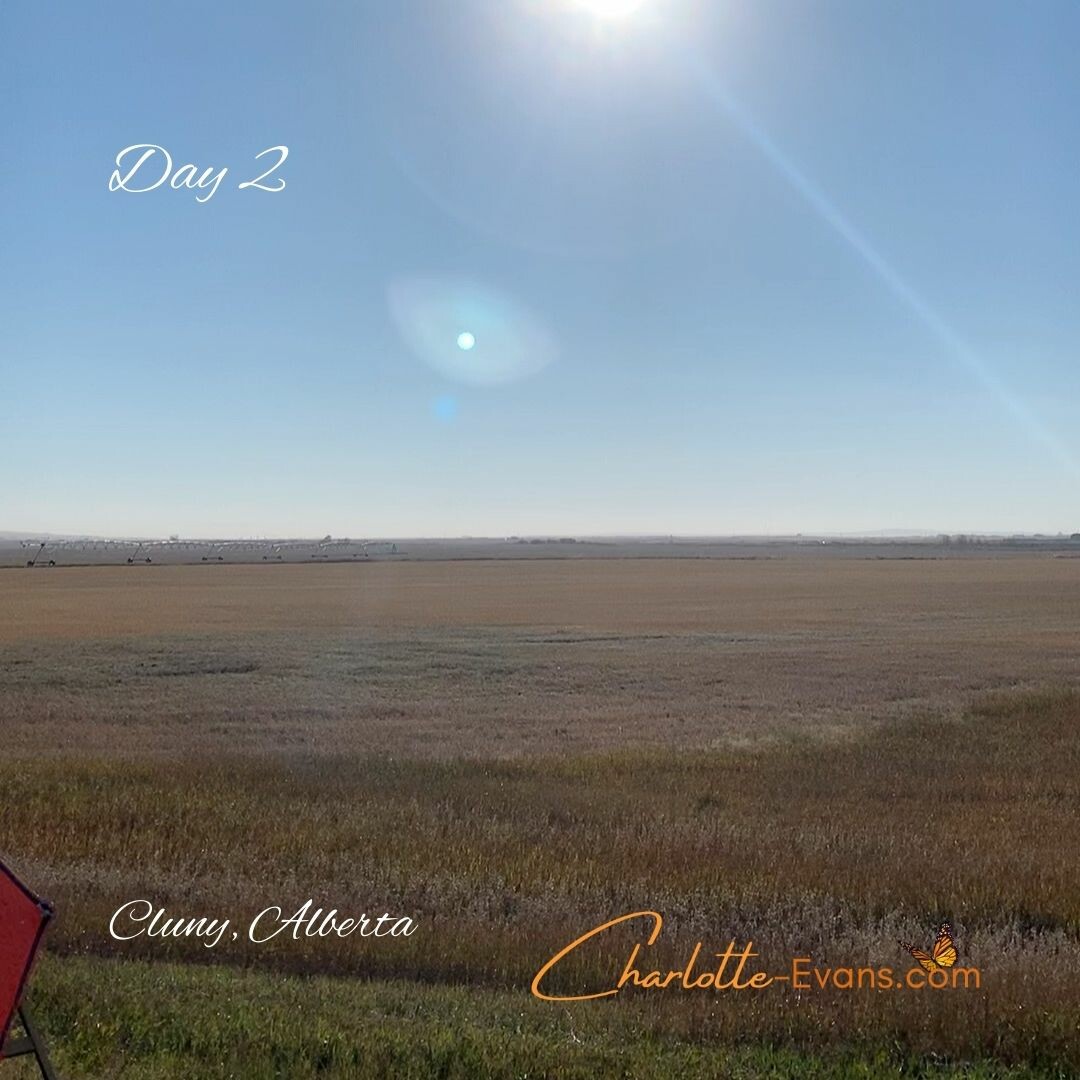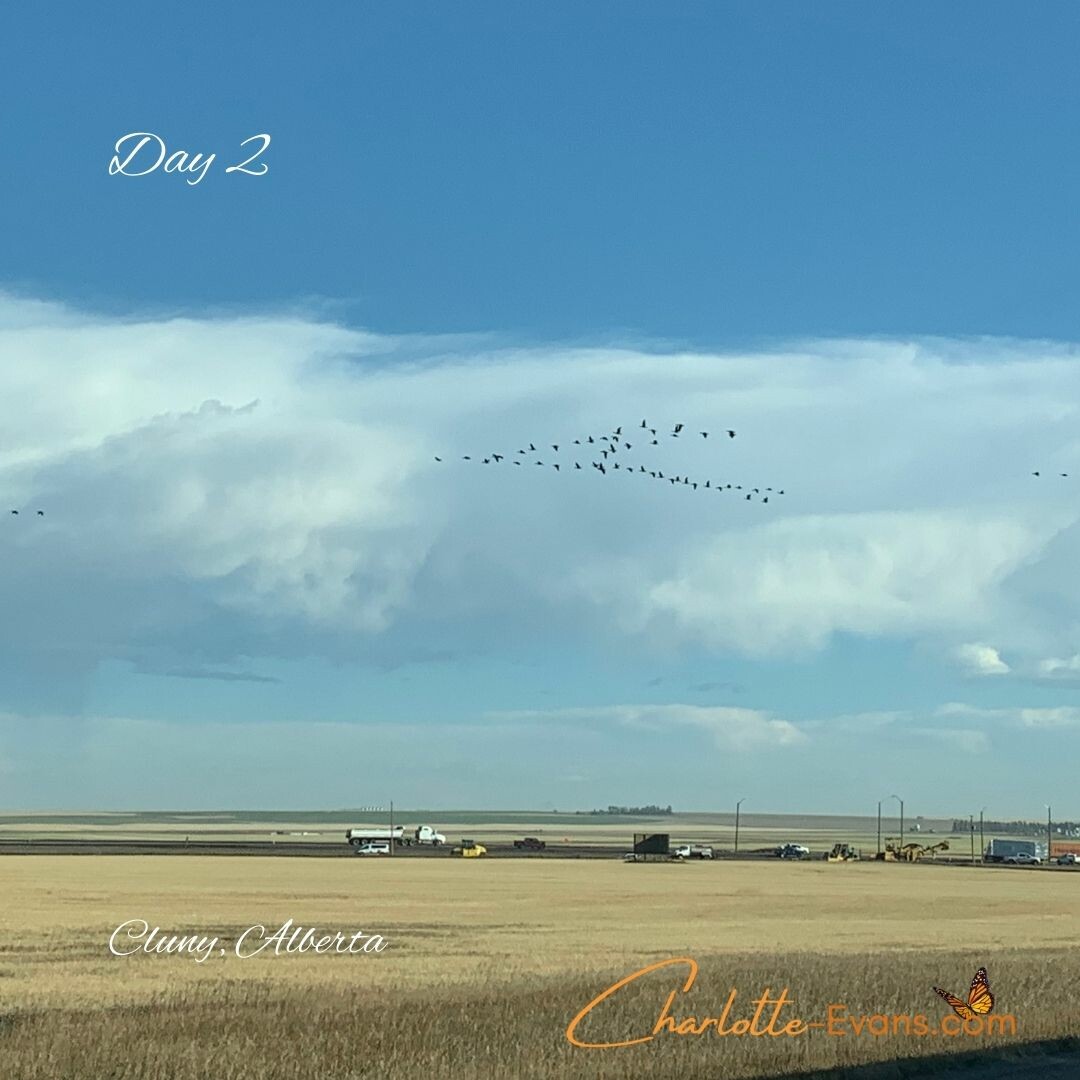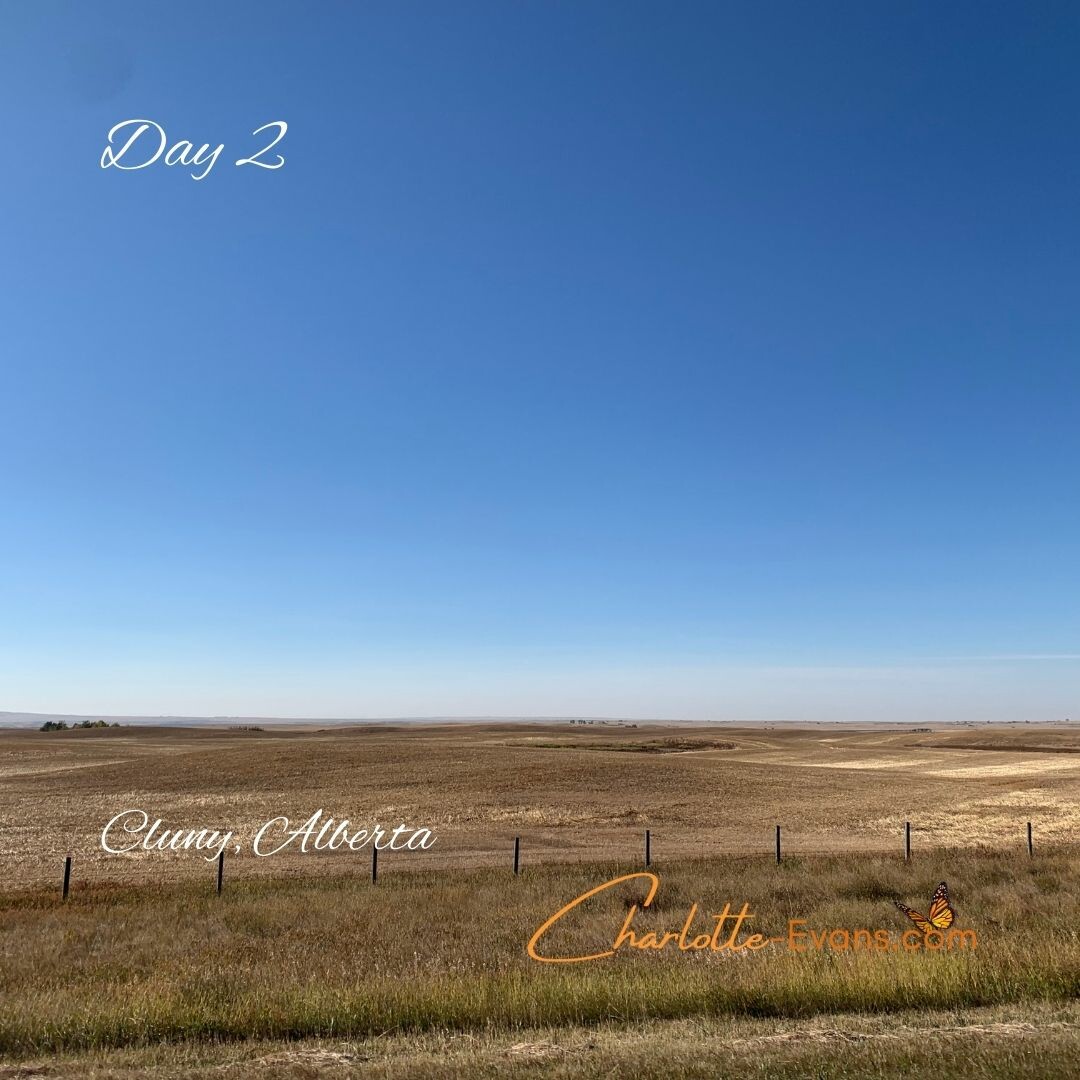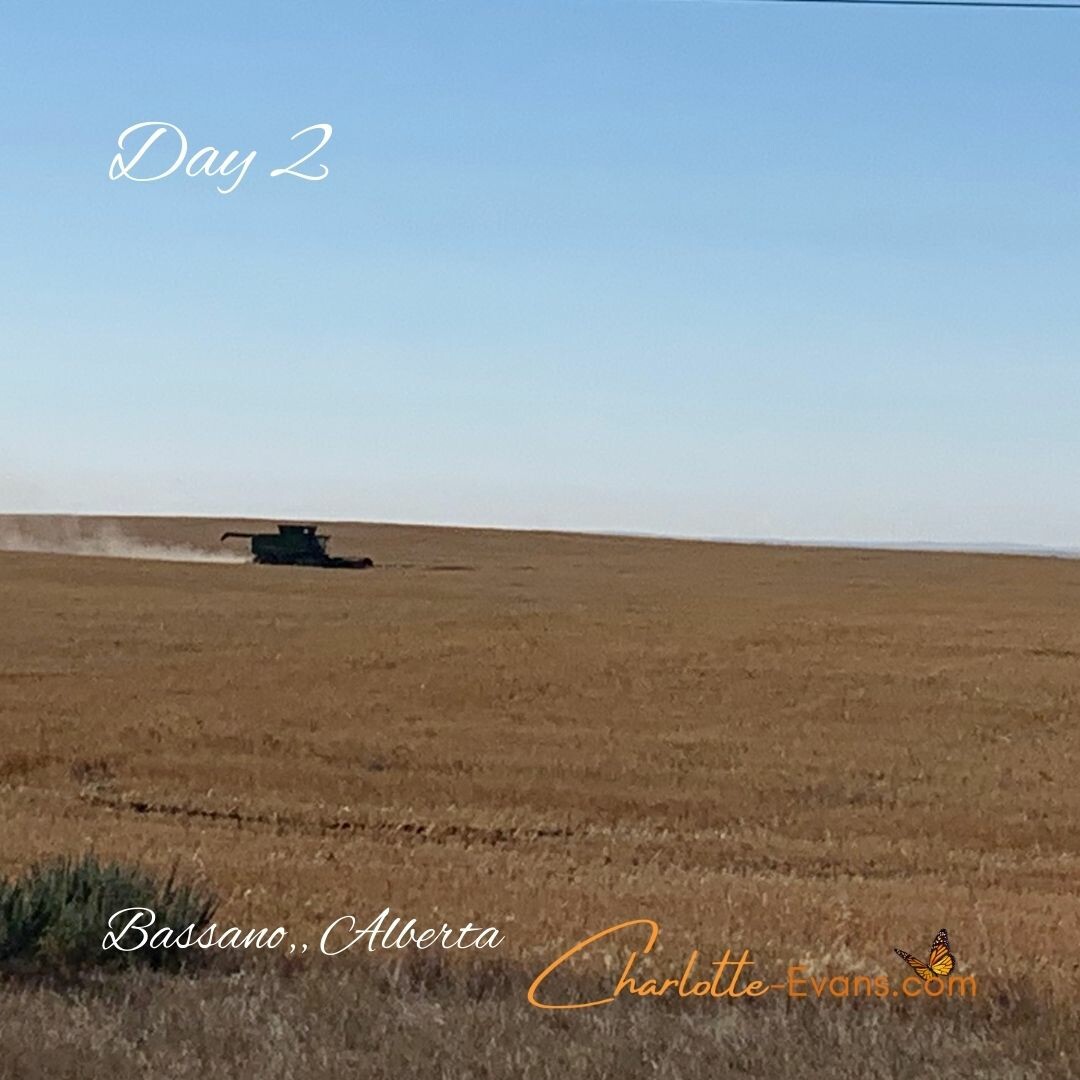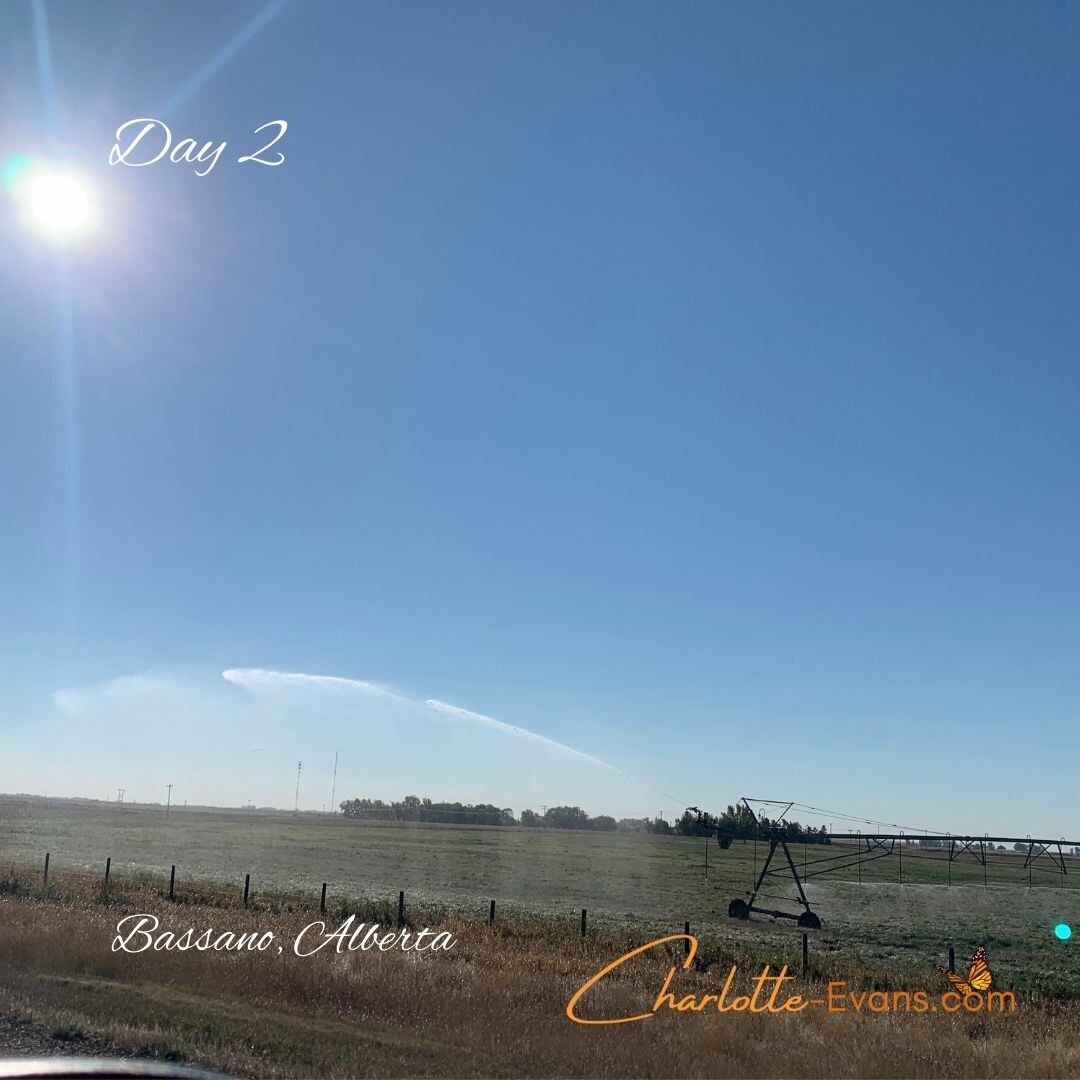 Silos, barns, and farmhouses are scattered along the way with miles in between the next buildings.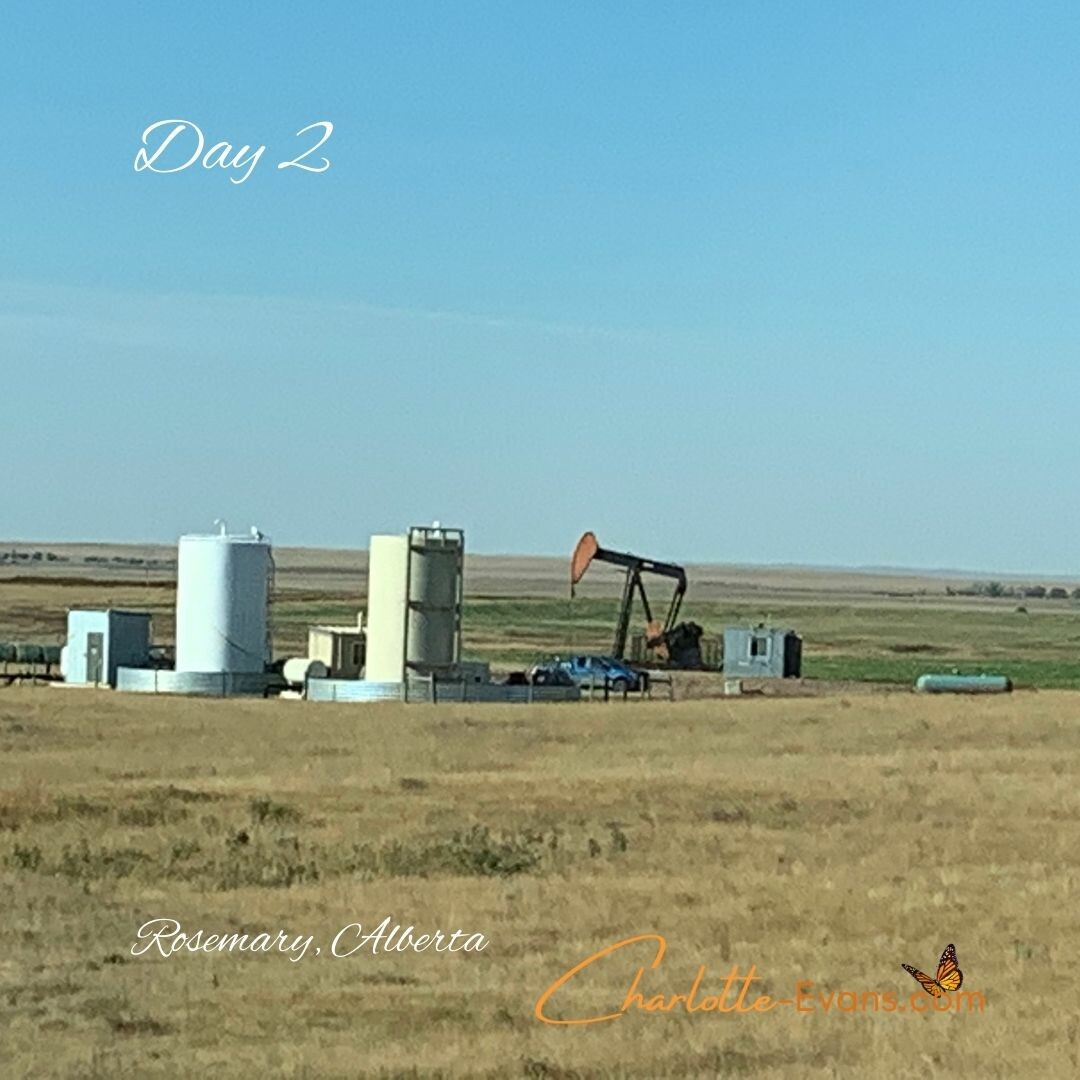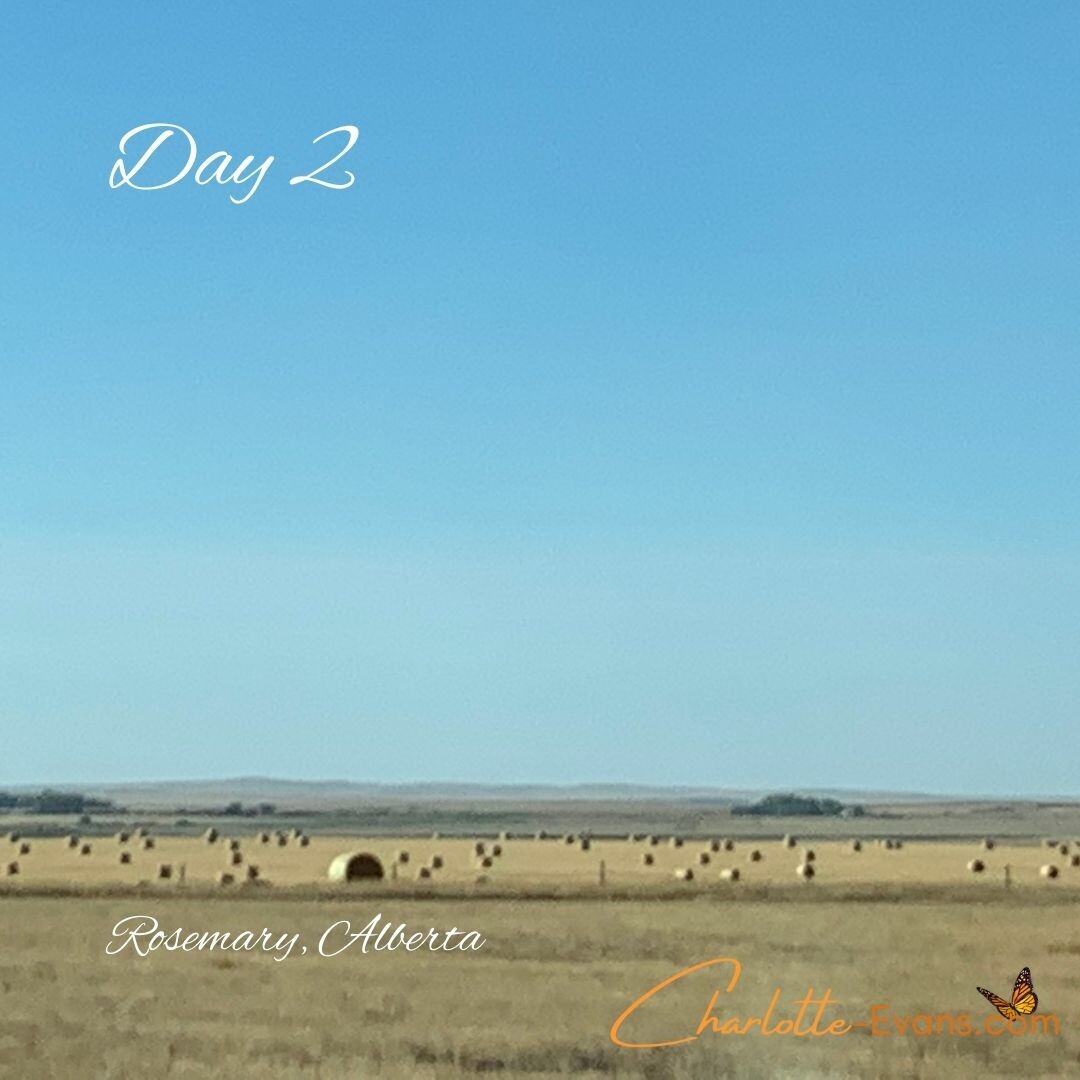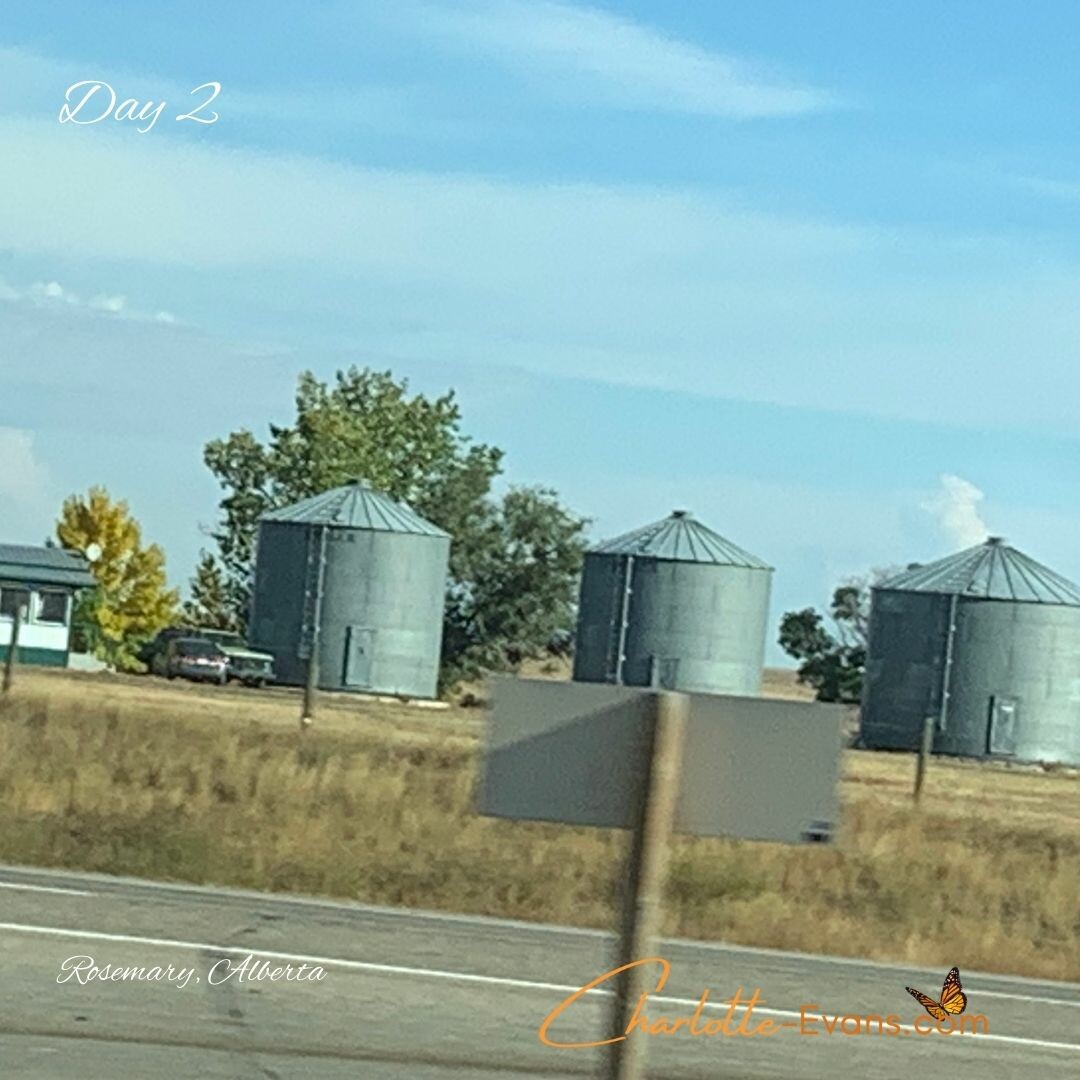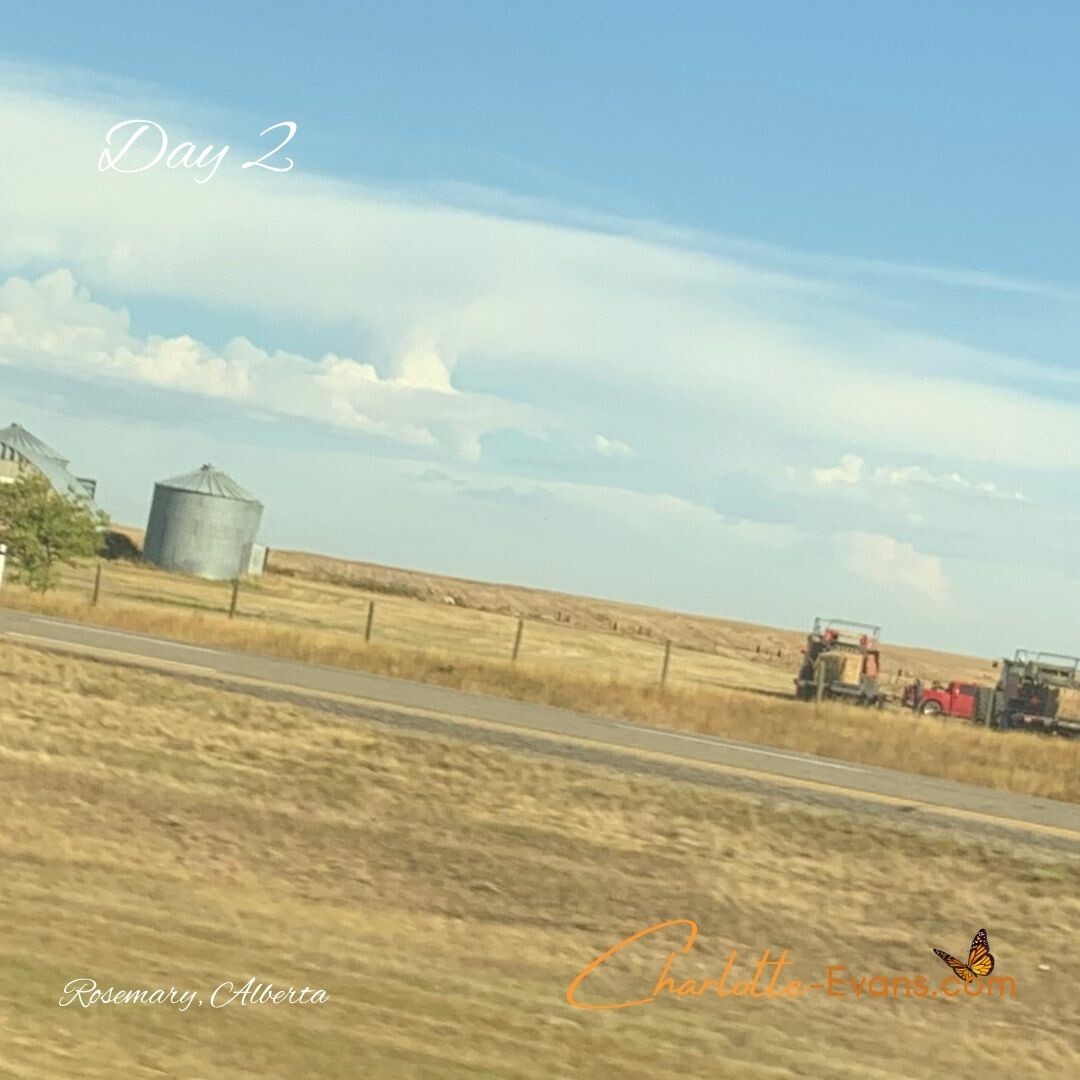 I figured there were going to be plenty of oil pumps along the way but I didn't see a lot of them.!
However, the number of solar panels and wind towers was a complete surprise. As well as the lines and towers needed to move that power.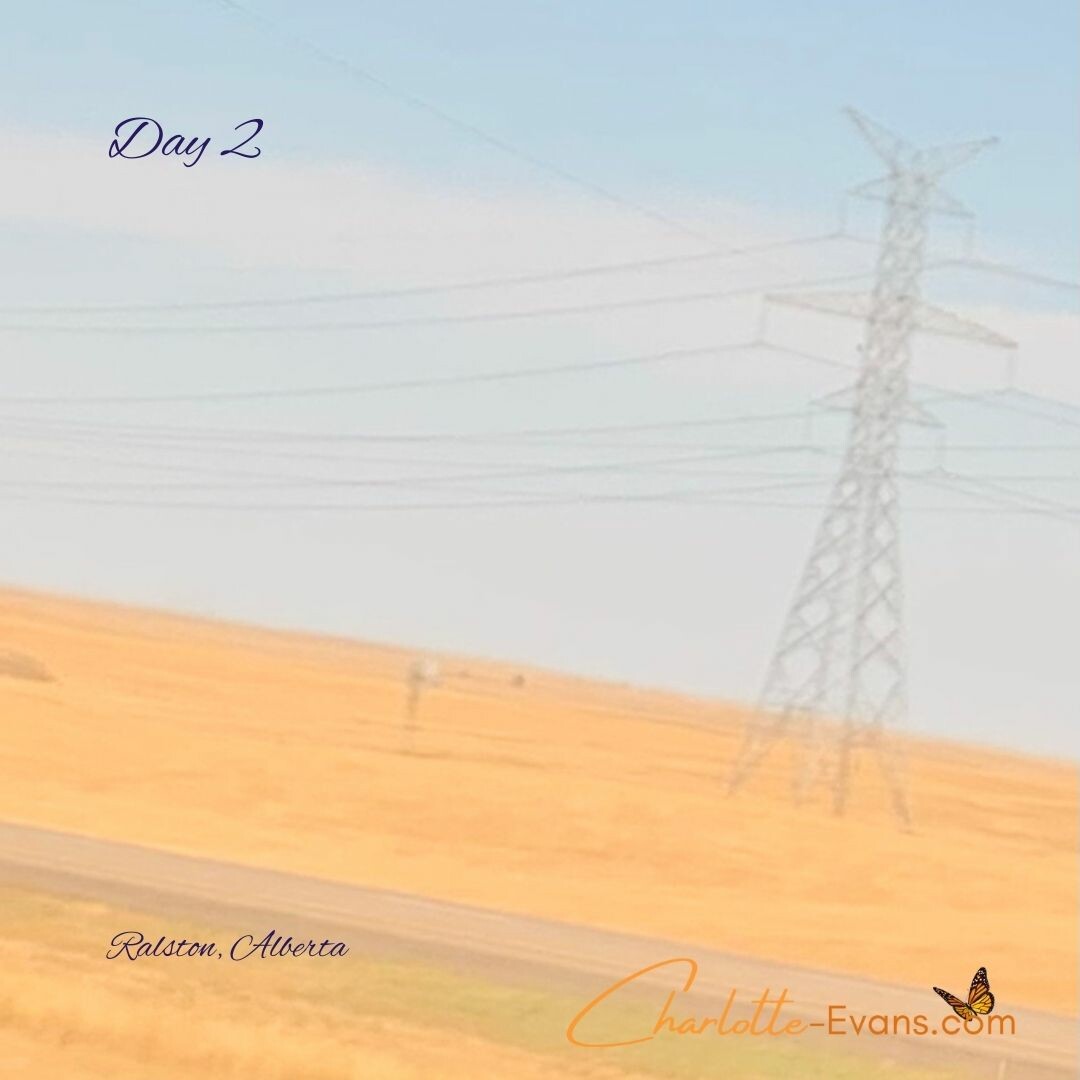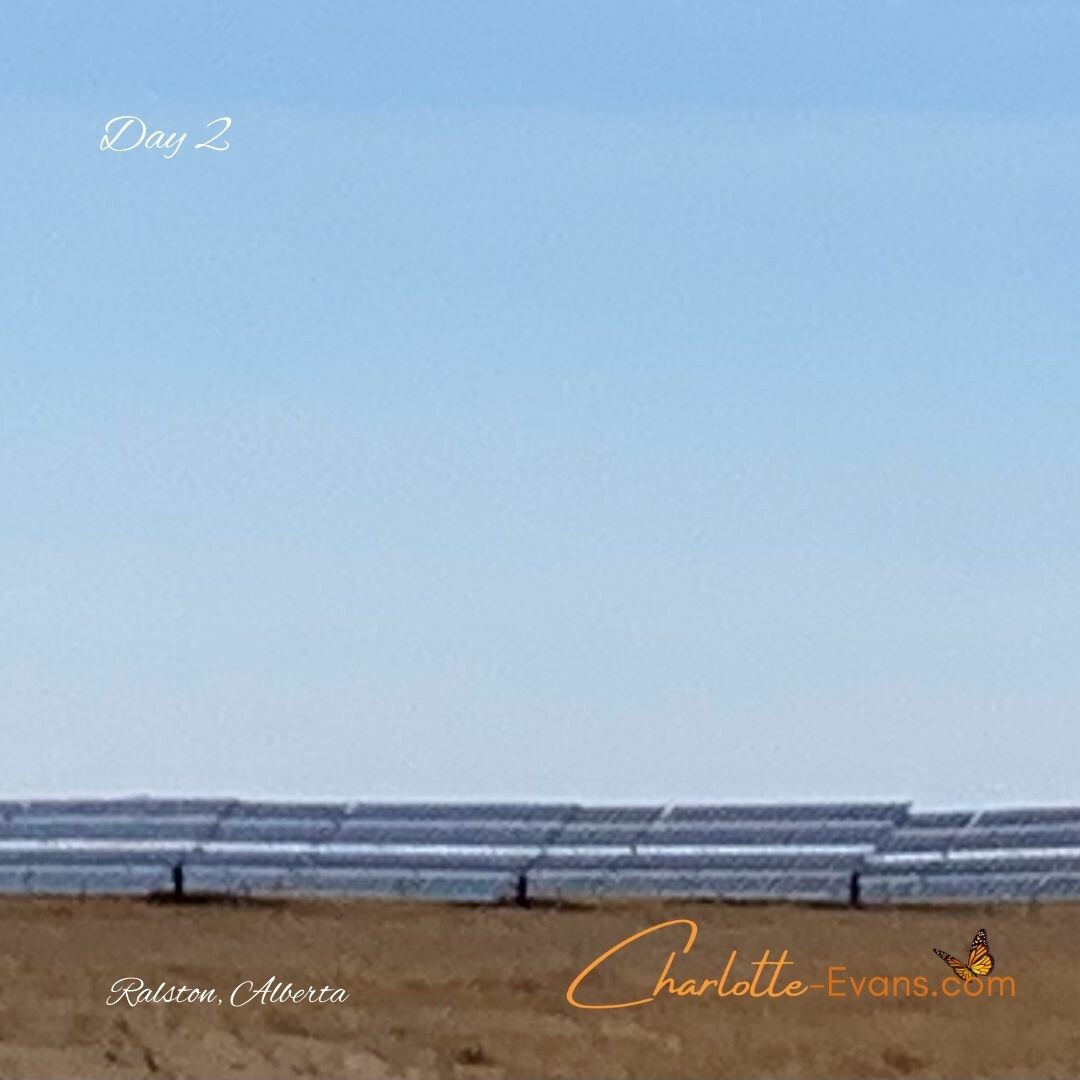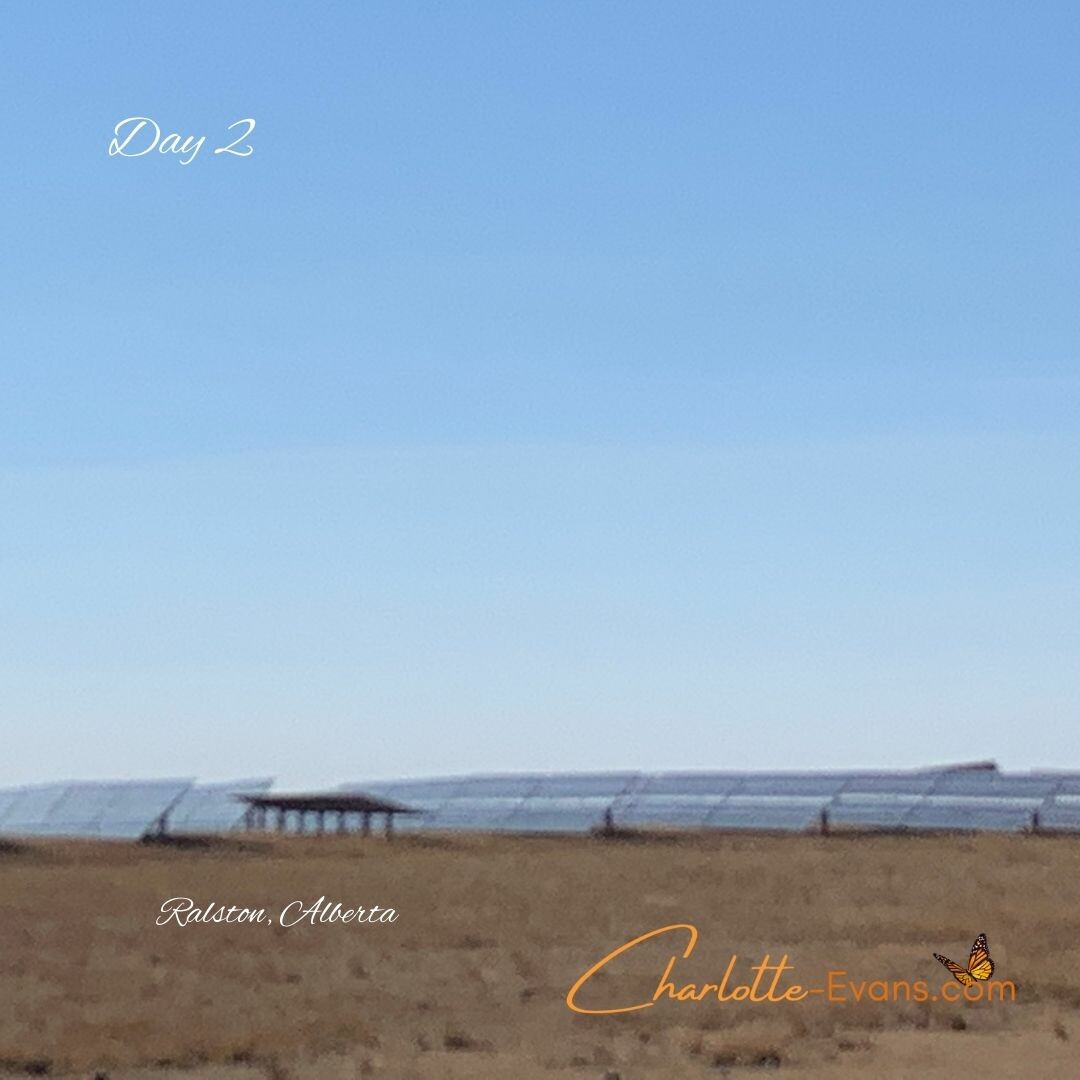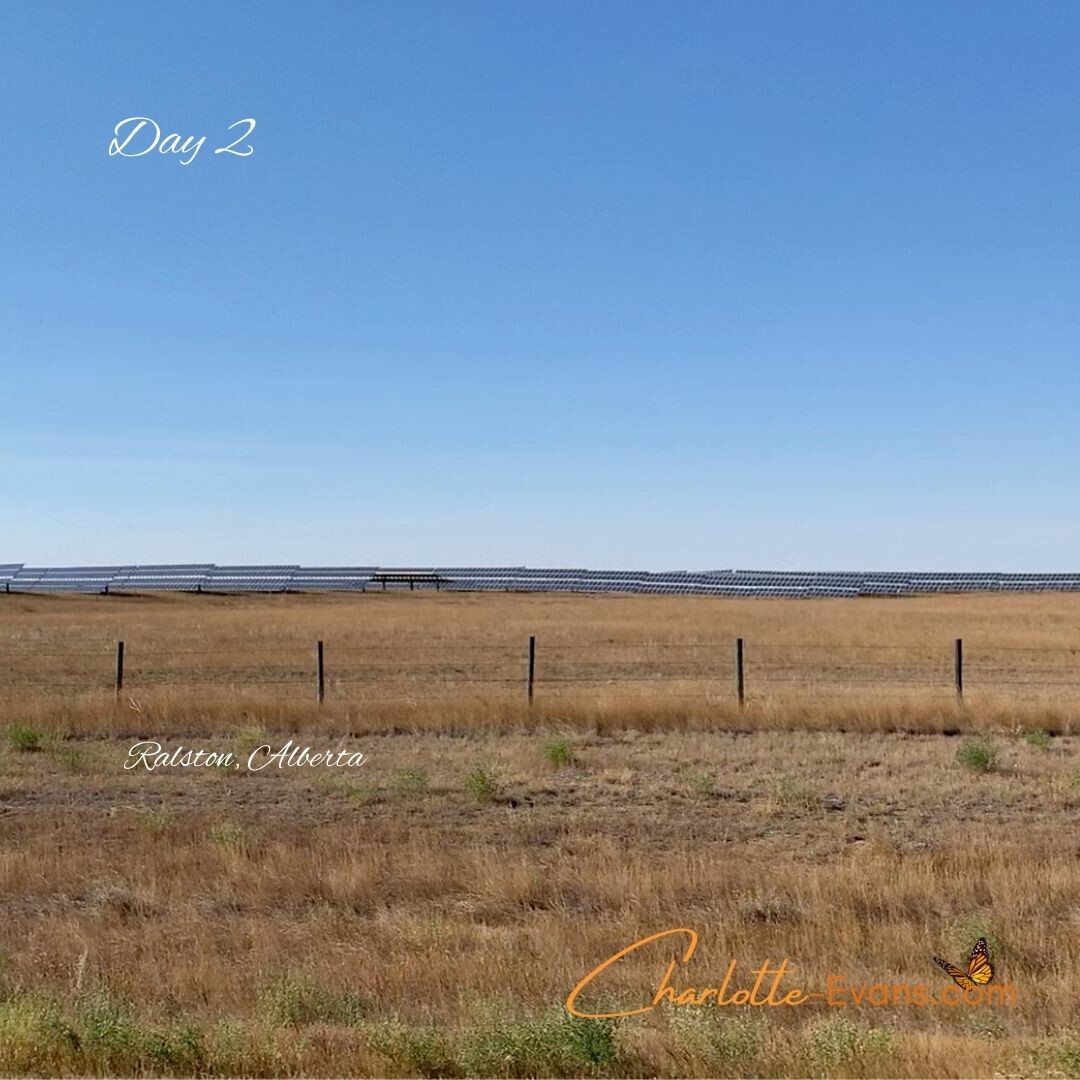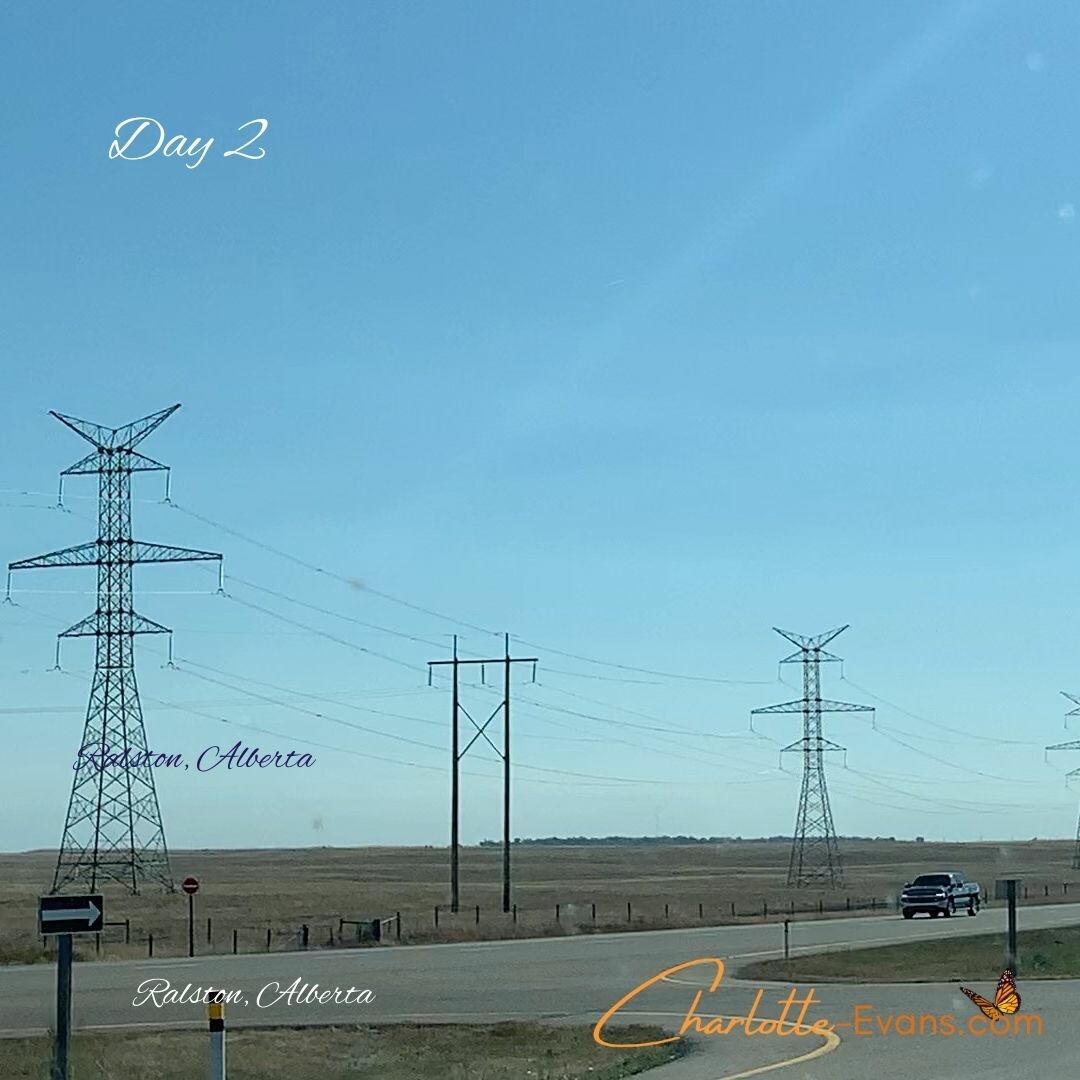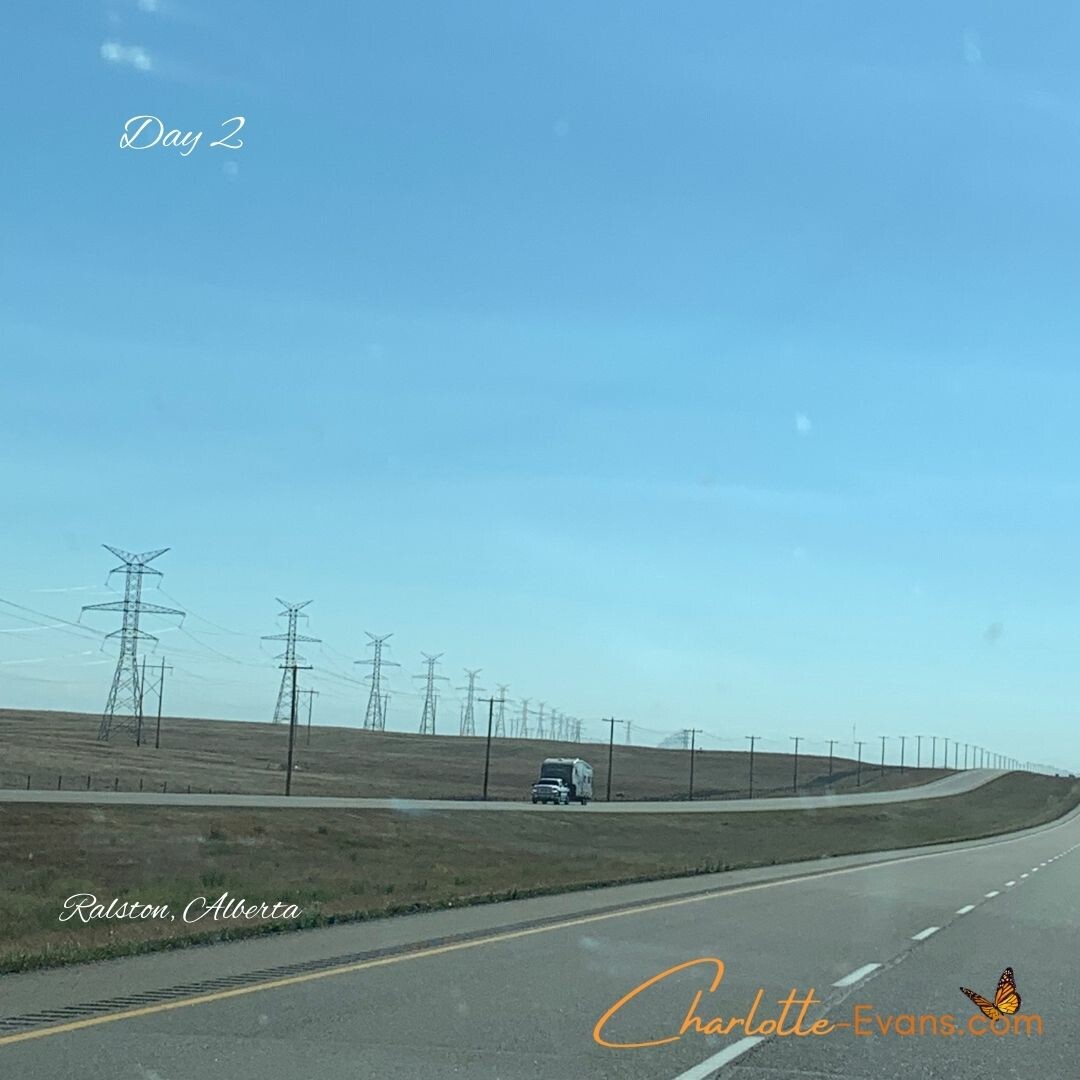 We have seen the railway often along the way. Doug, being the expert on trains and rail cars was able to identify all the loads as we were both barreling across the countryside.
Some of the trains seemed to be miles long.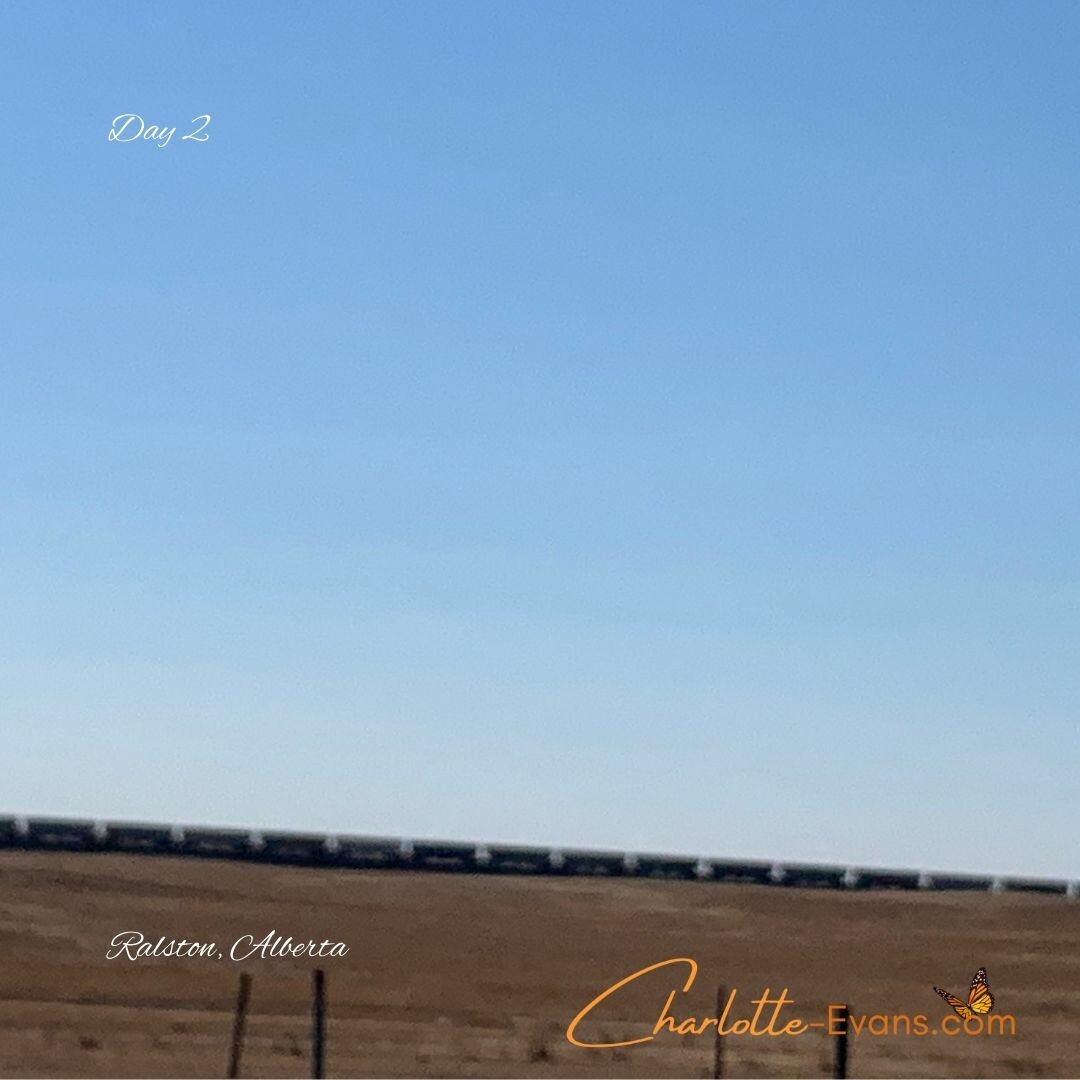 I do like water; rivers, lakes creeks, and oceans.
I had to appreciate many creeks and rivers along the way without being able to take any pictures.
Enjoying the moment & journey as well as being photo ready was a little challenging sometimes.
Oh yeah, and being the navigator and paying attention to directions and where we are going.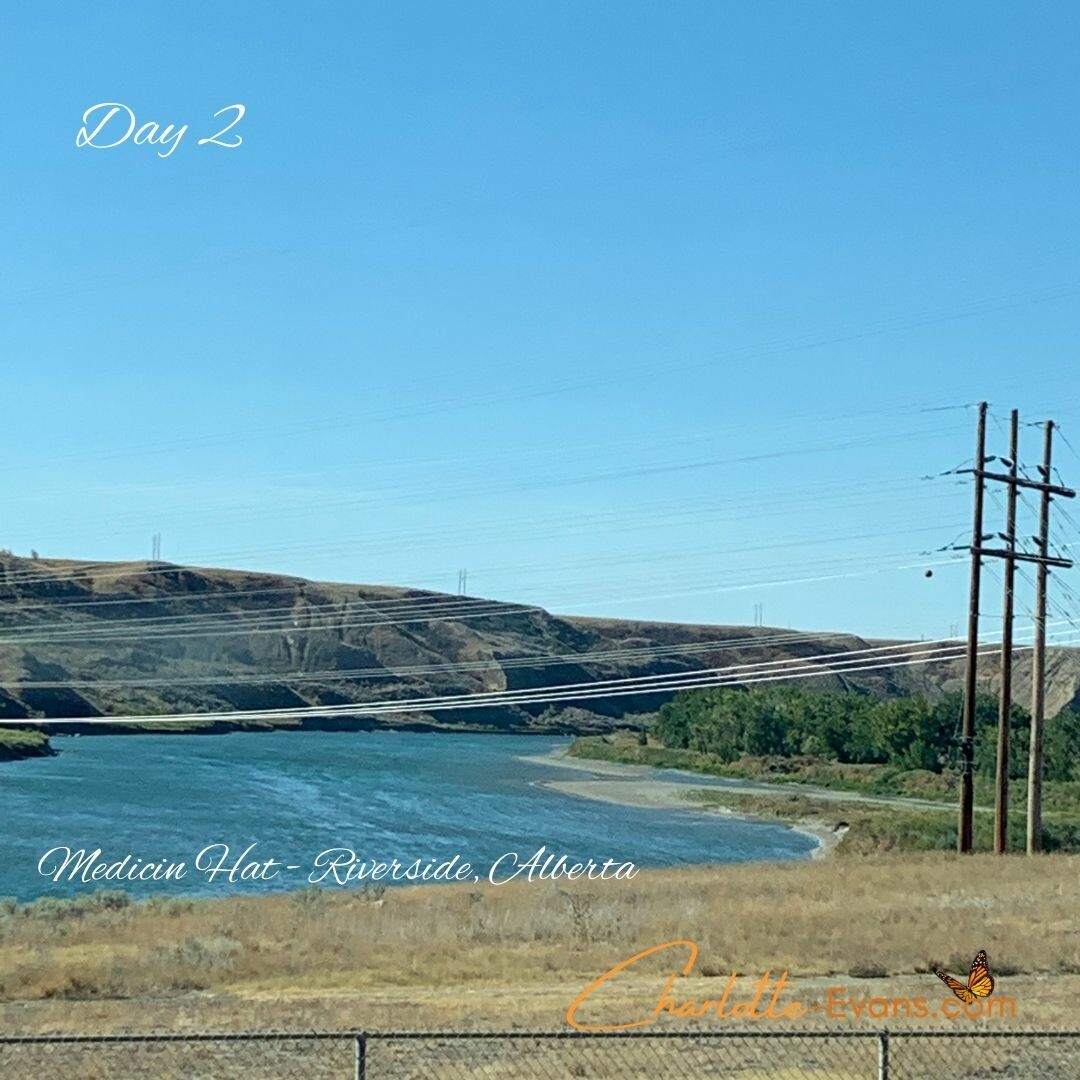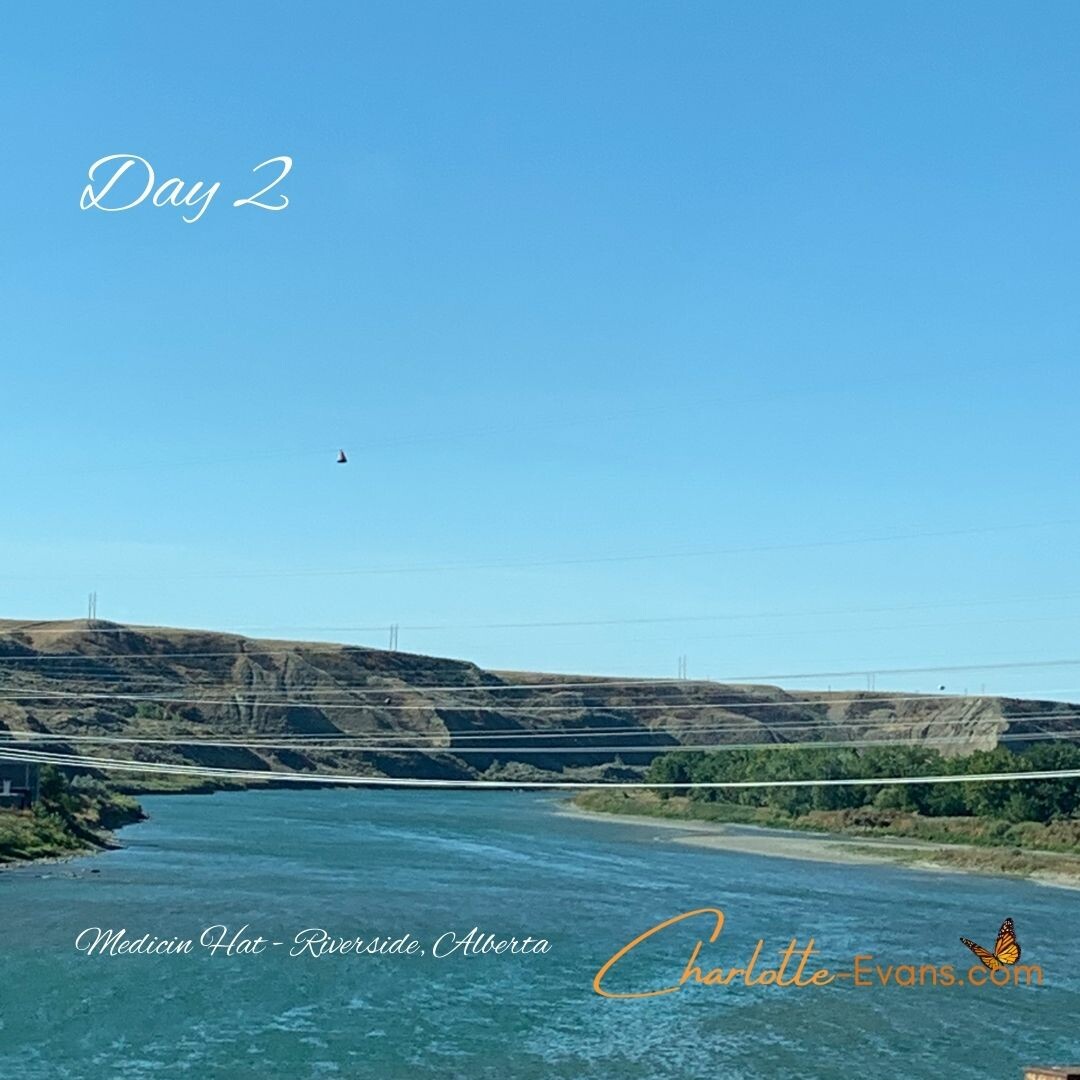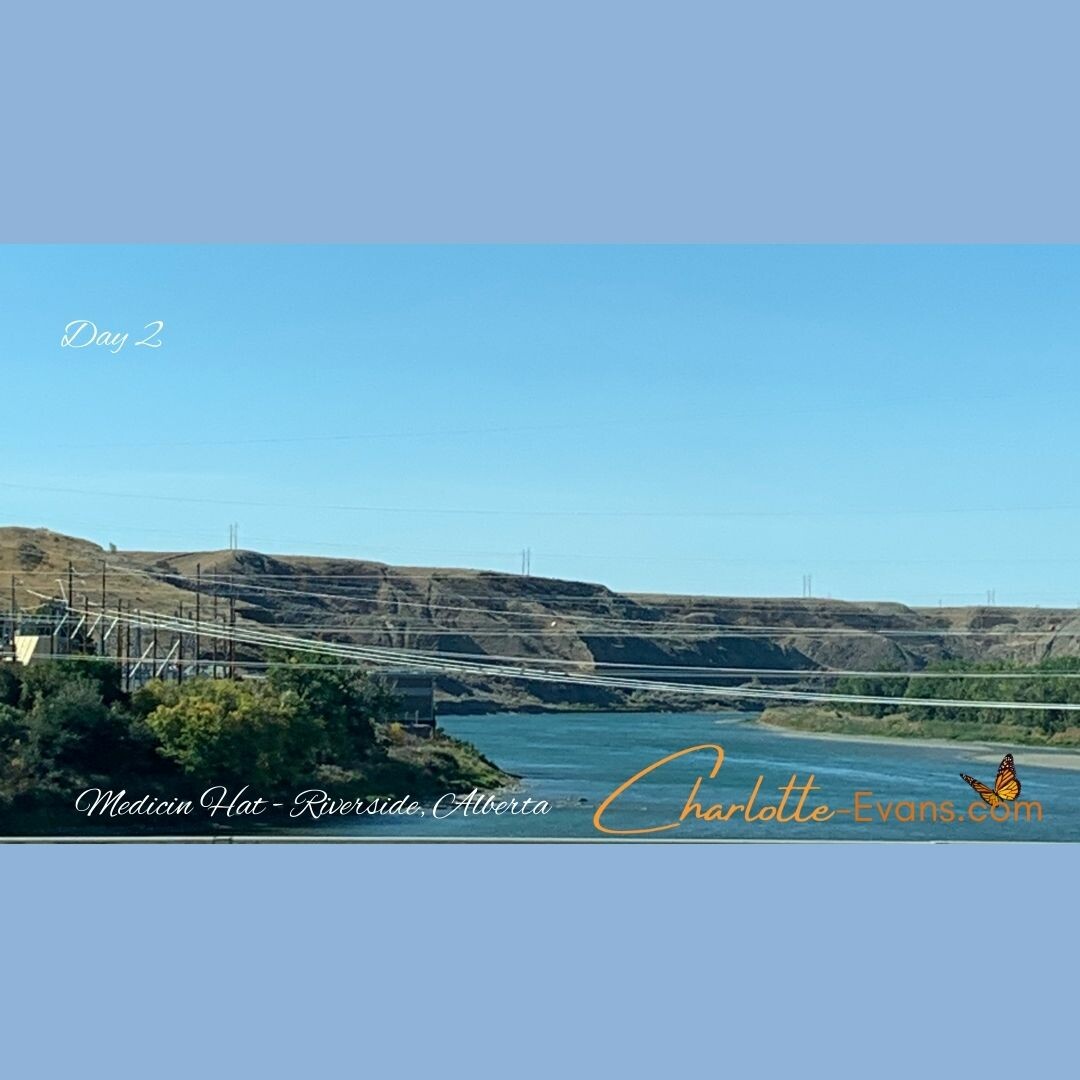 Do they need such high railings on the bridges? They sure get in the way of a good picture.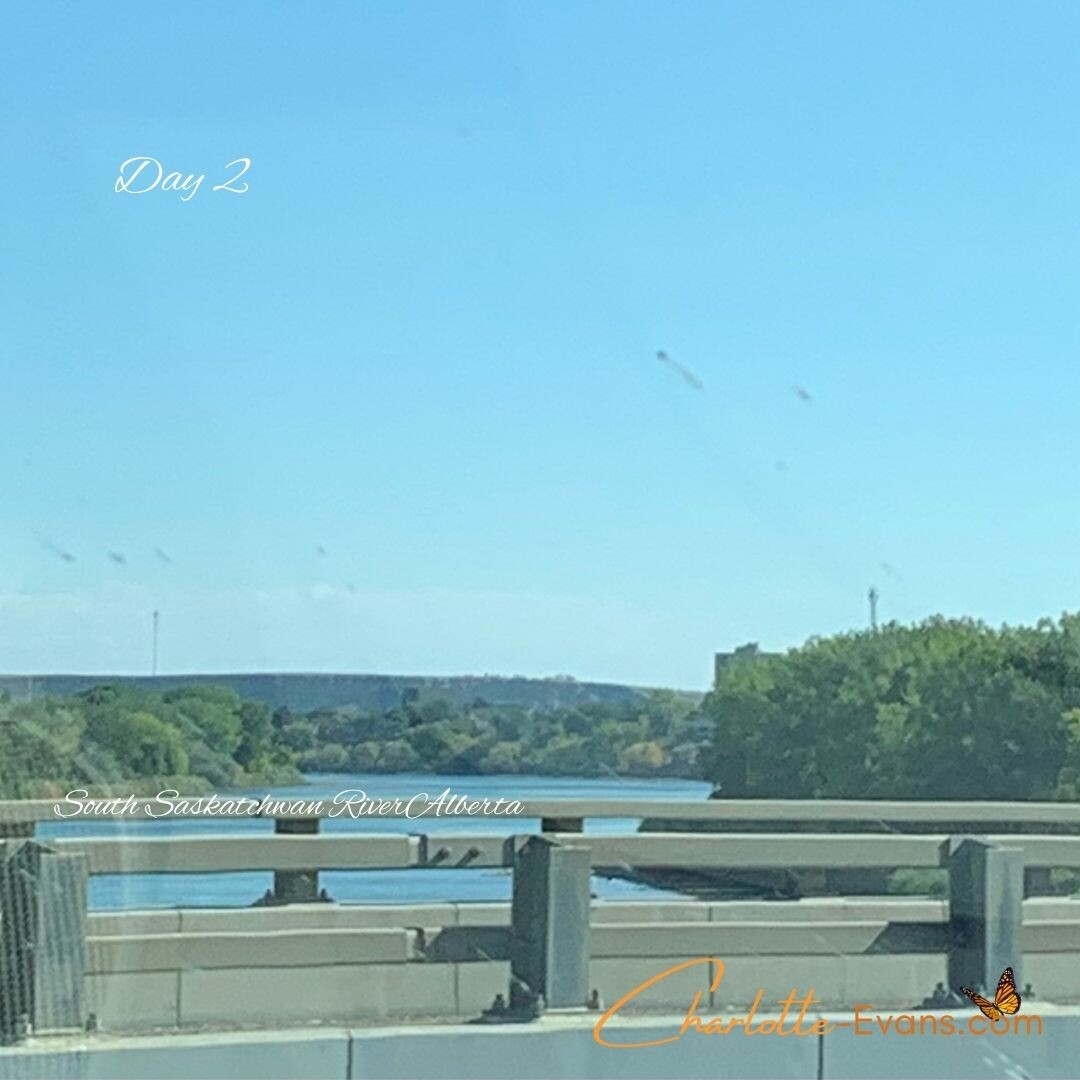 Then in the distance, you can see things that make you wonder what's coming next. This is a lovely tourist information centre for Medicine Hat.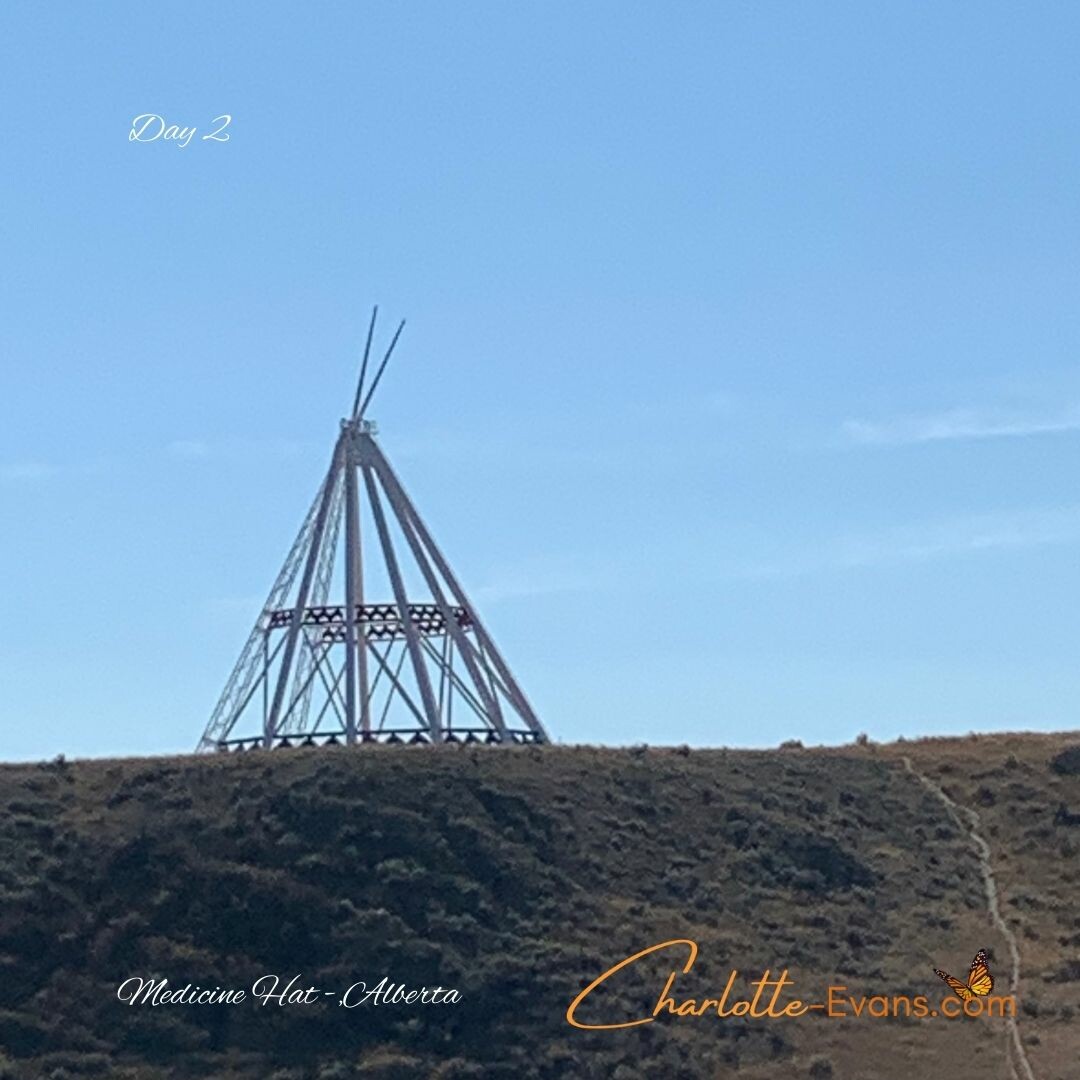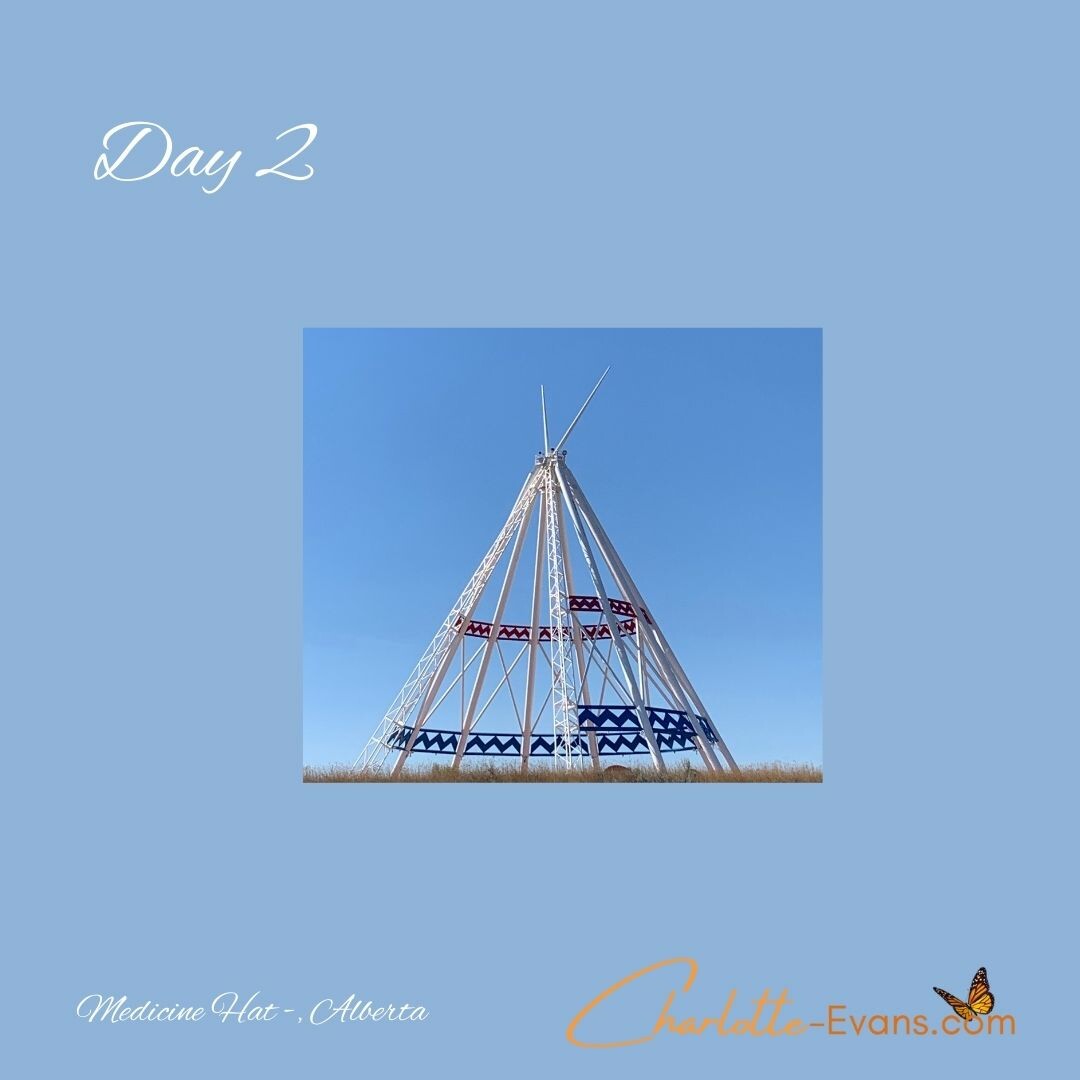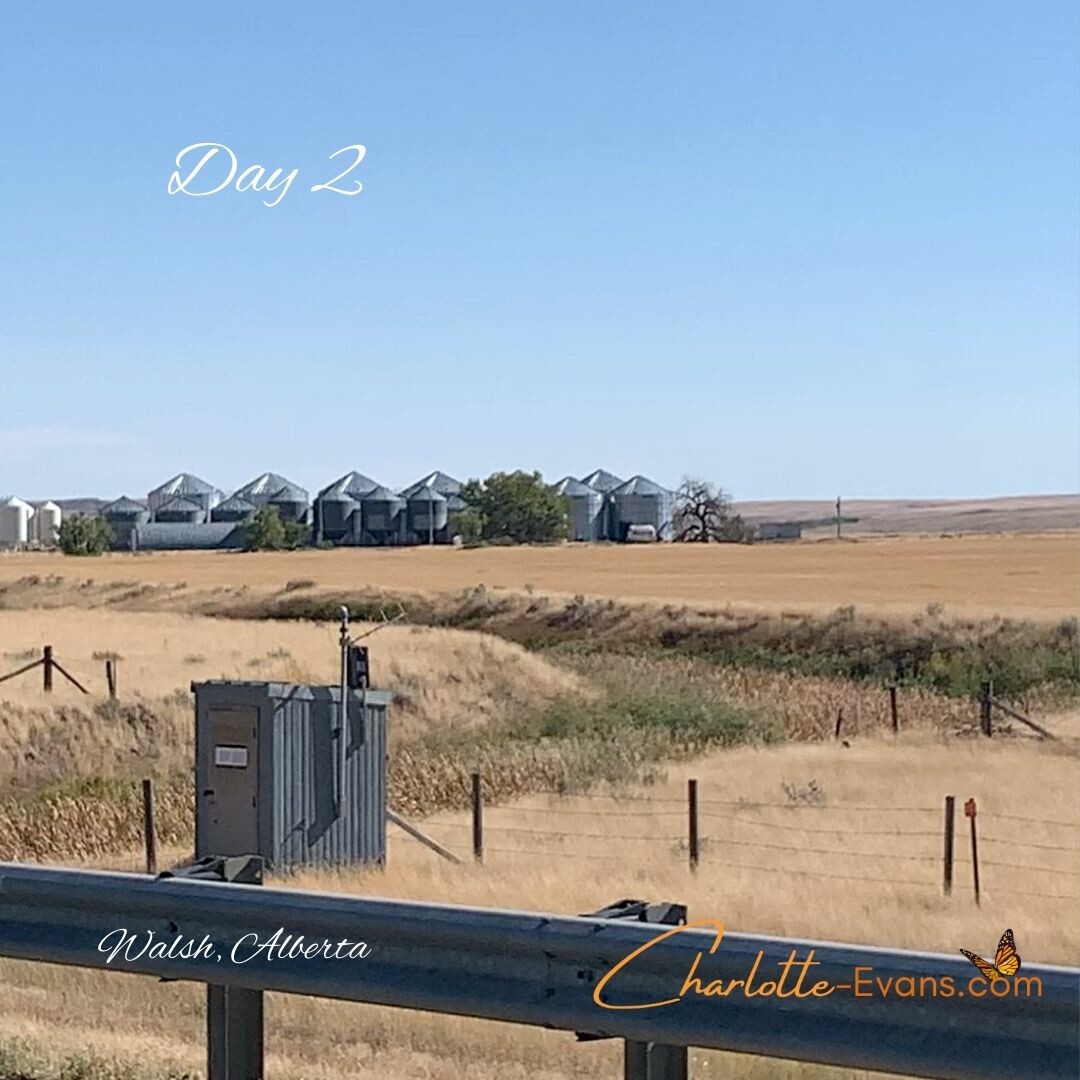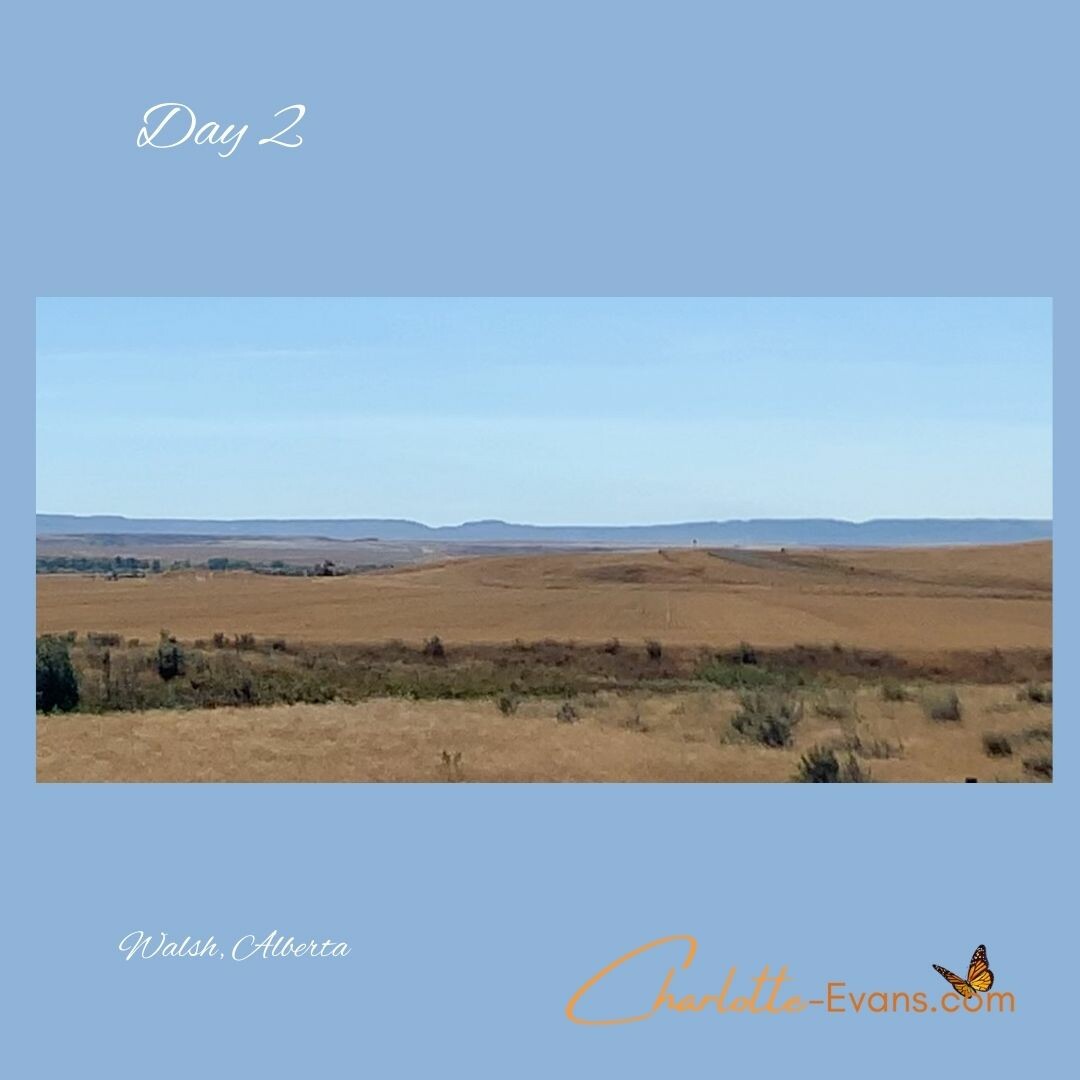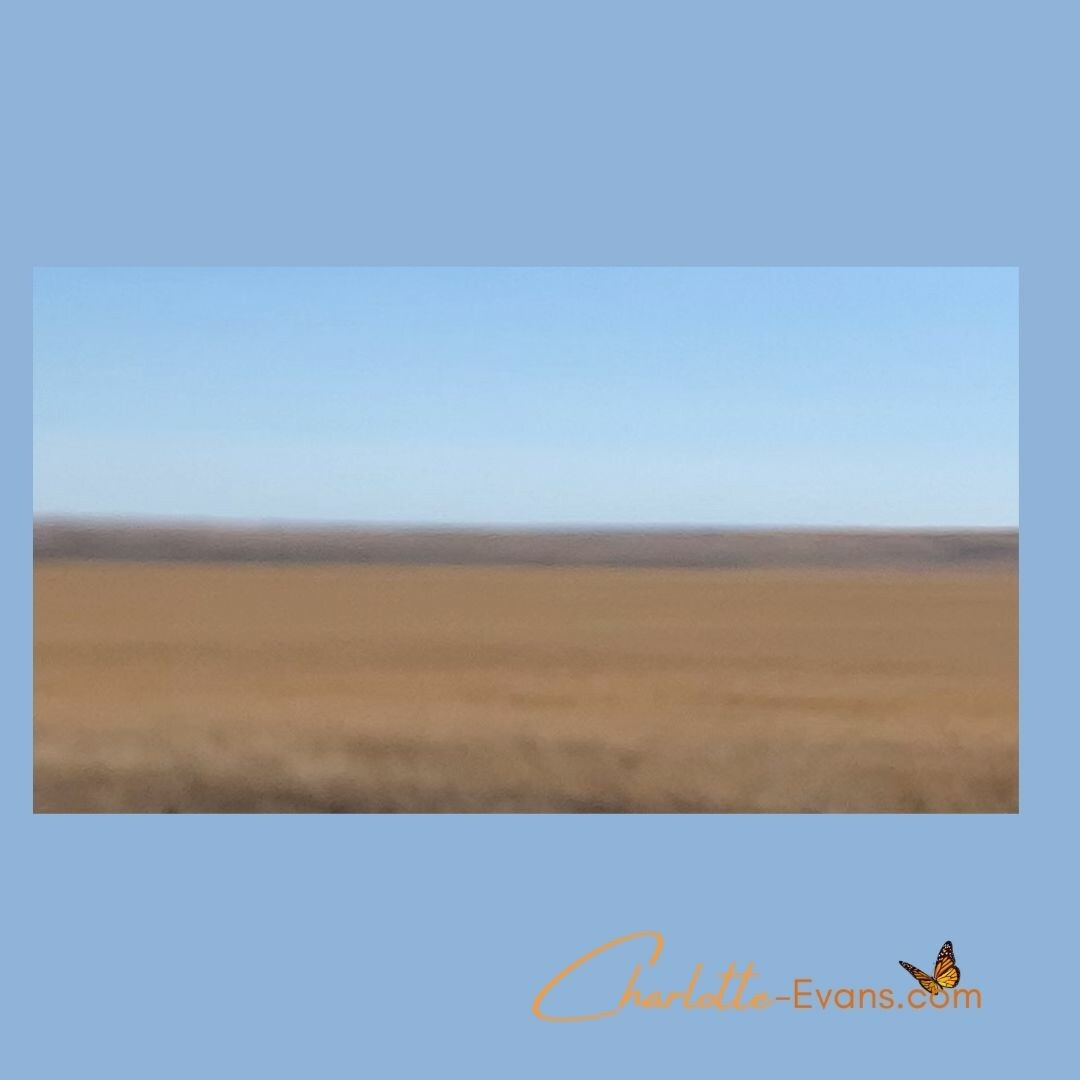 There were hours of fields.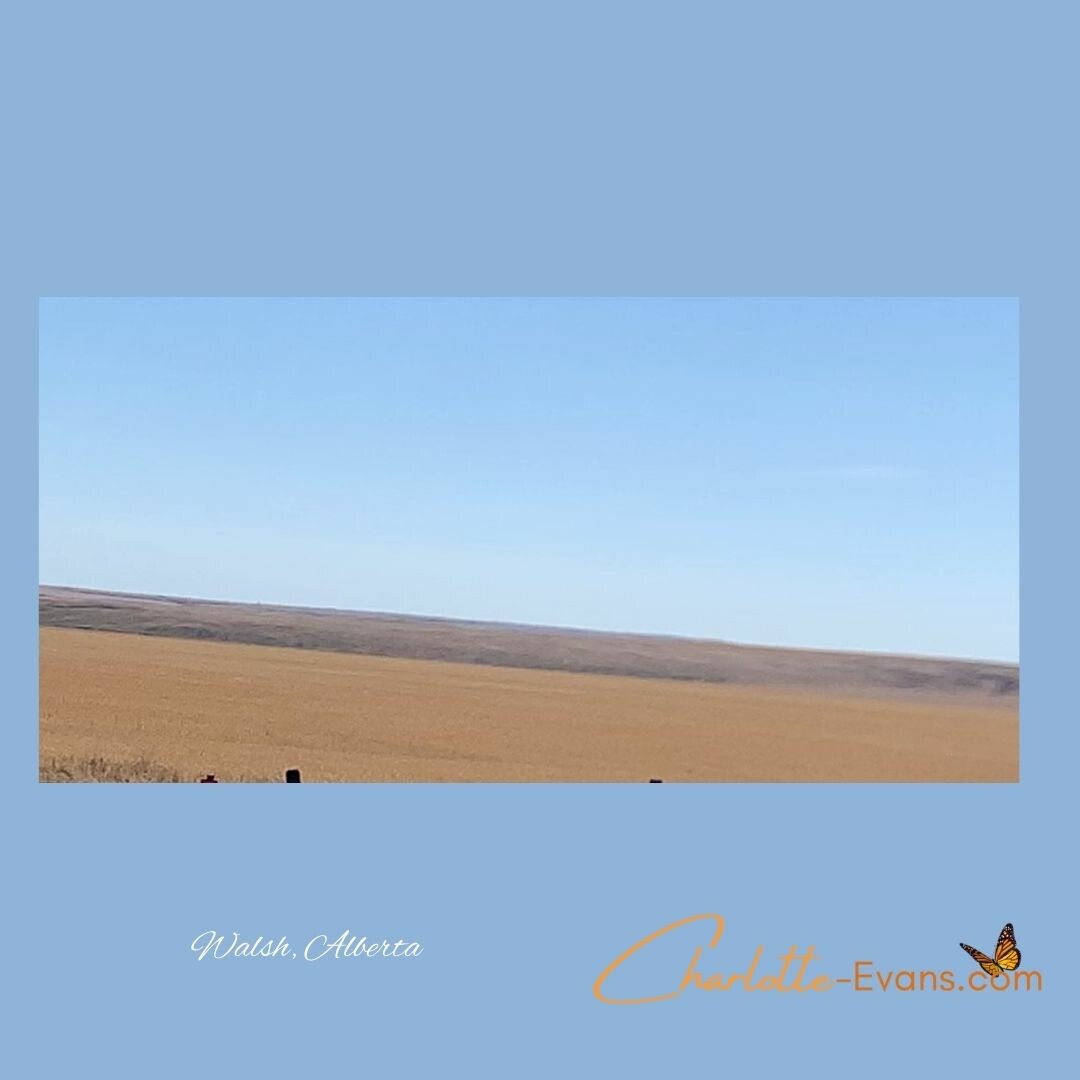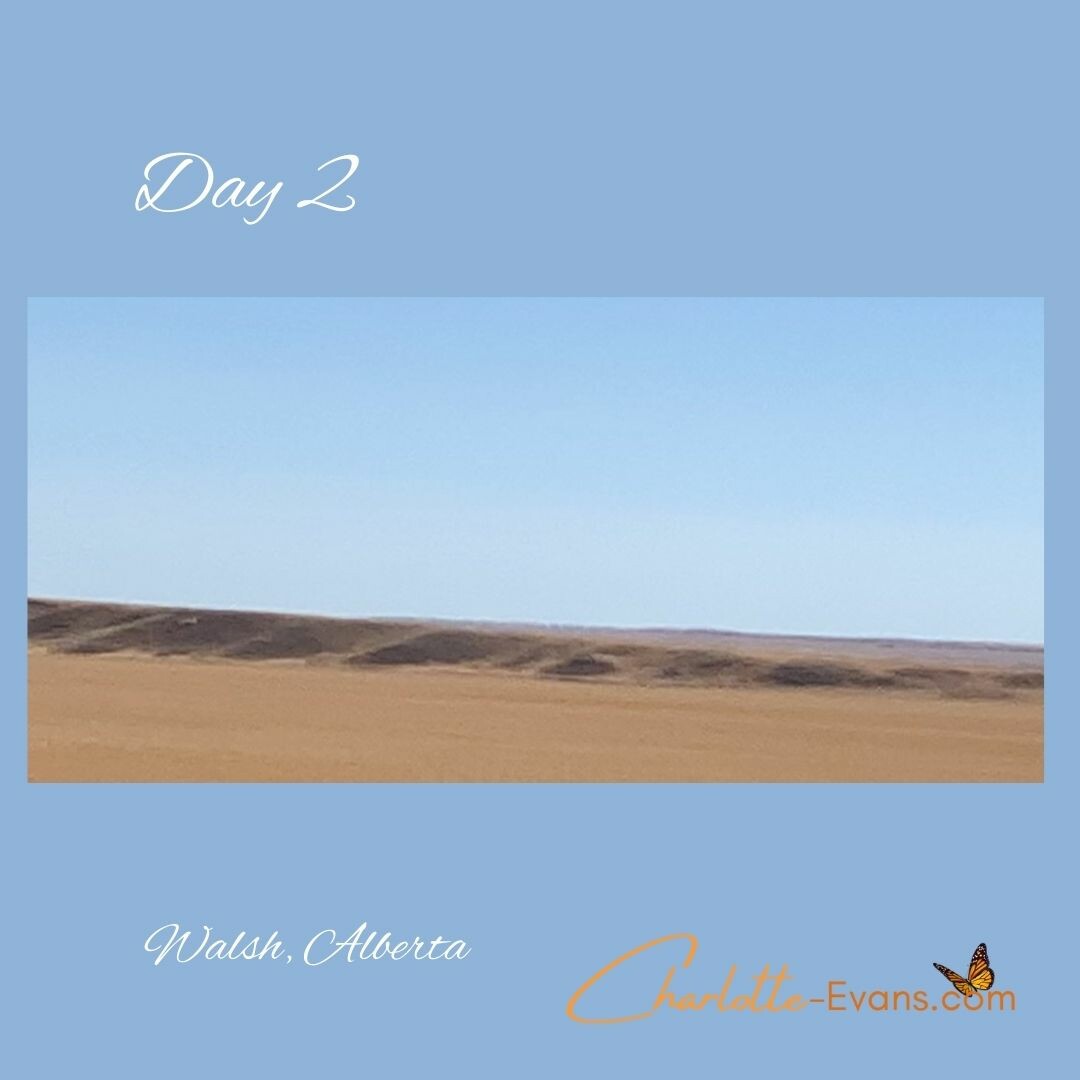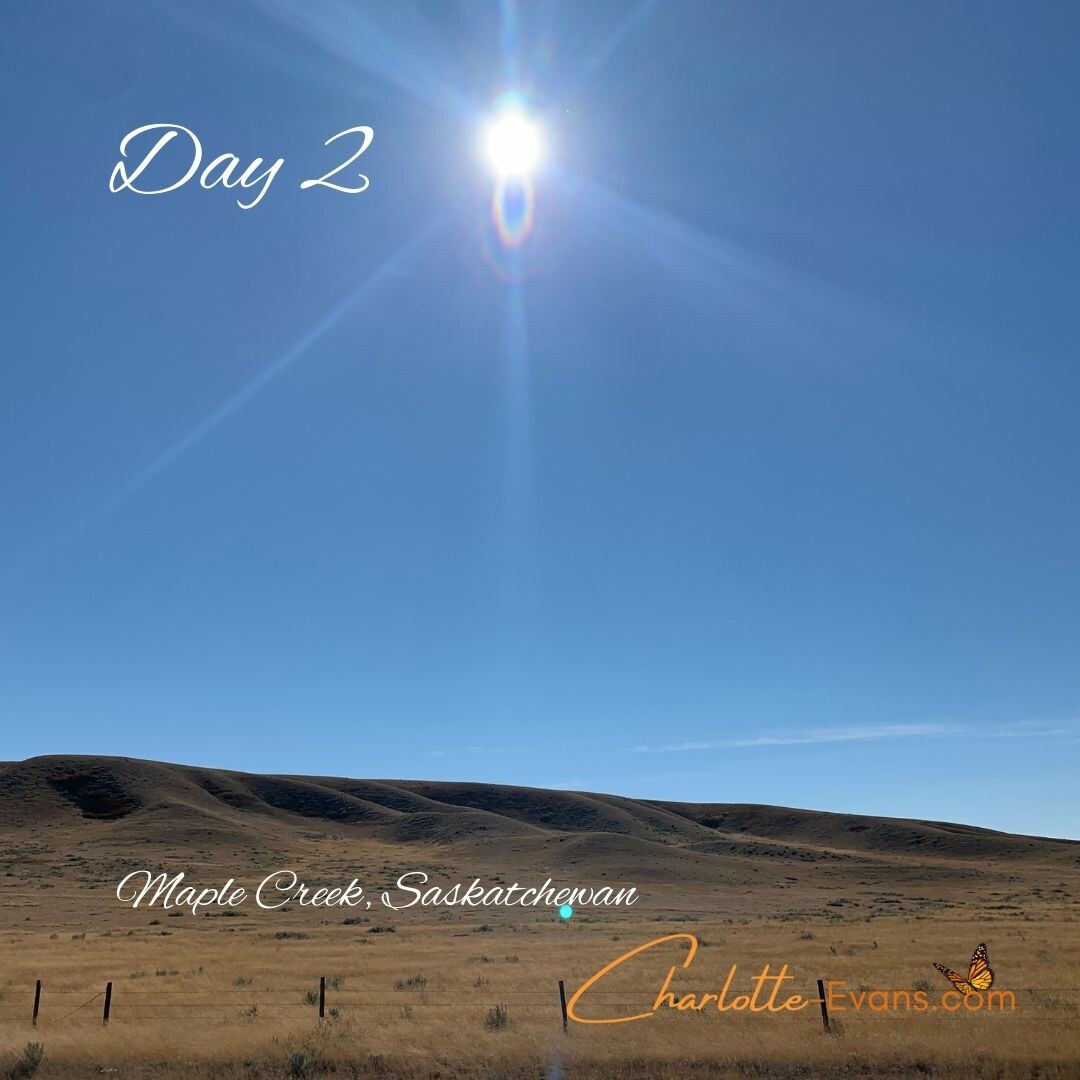 Then what looked like water from a distance became these salt ponds.
When I looked into it I discovered in 2021 Saskatchewan mining and minerals celebrated its 74th year in the sodium sulphate business.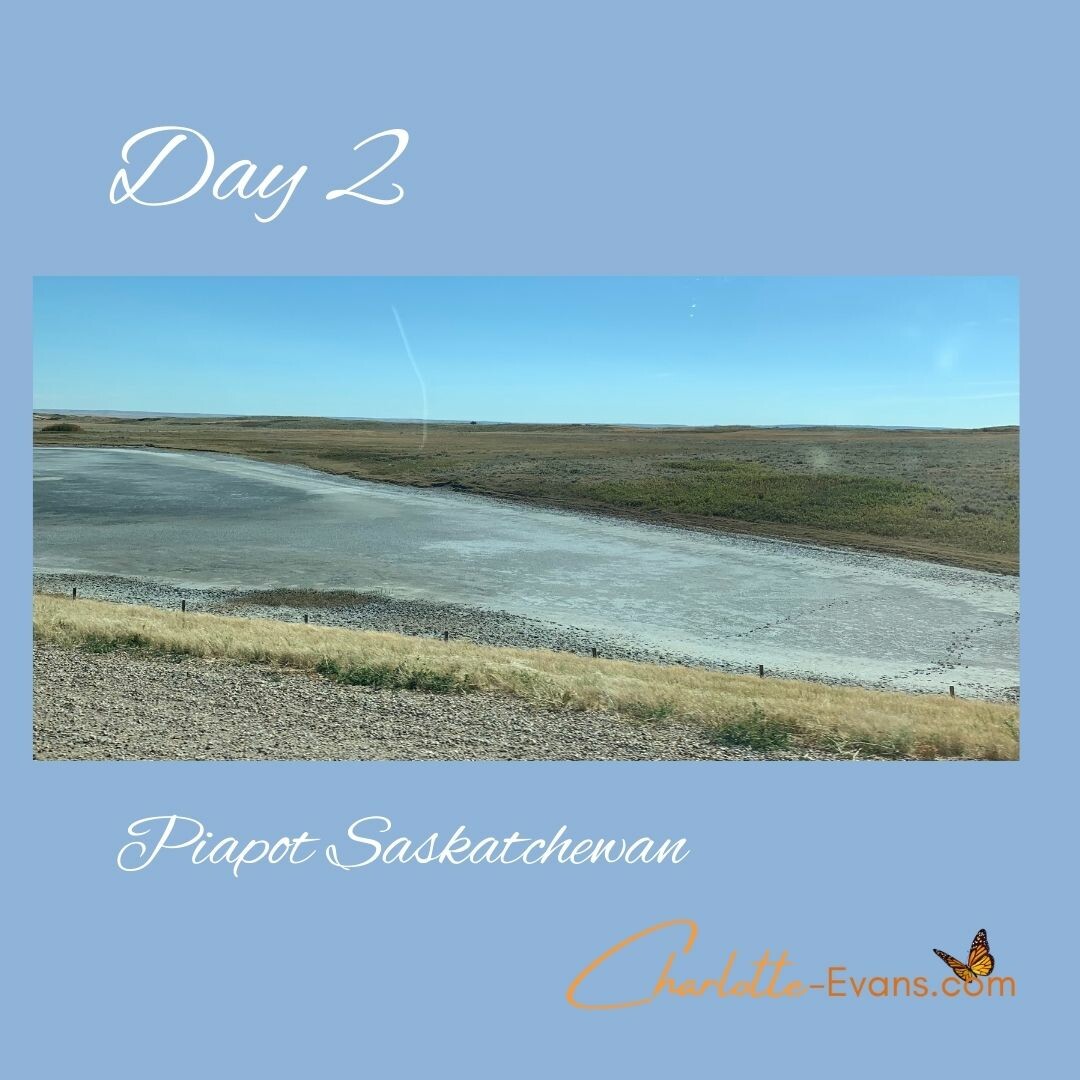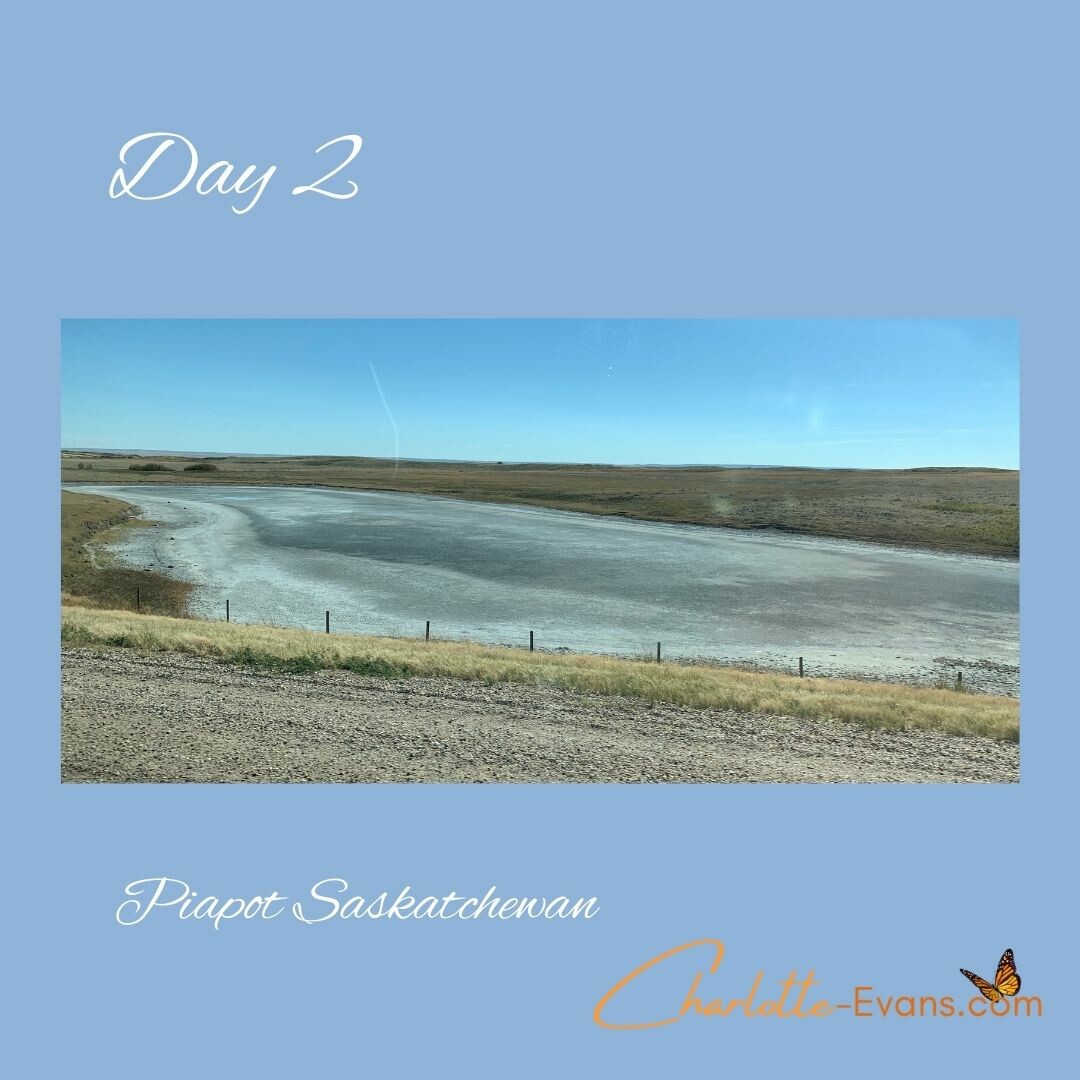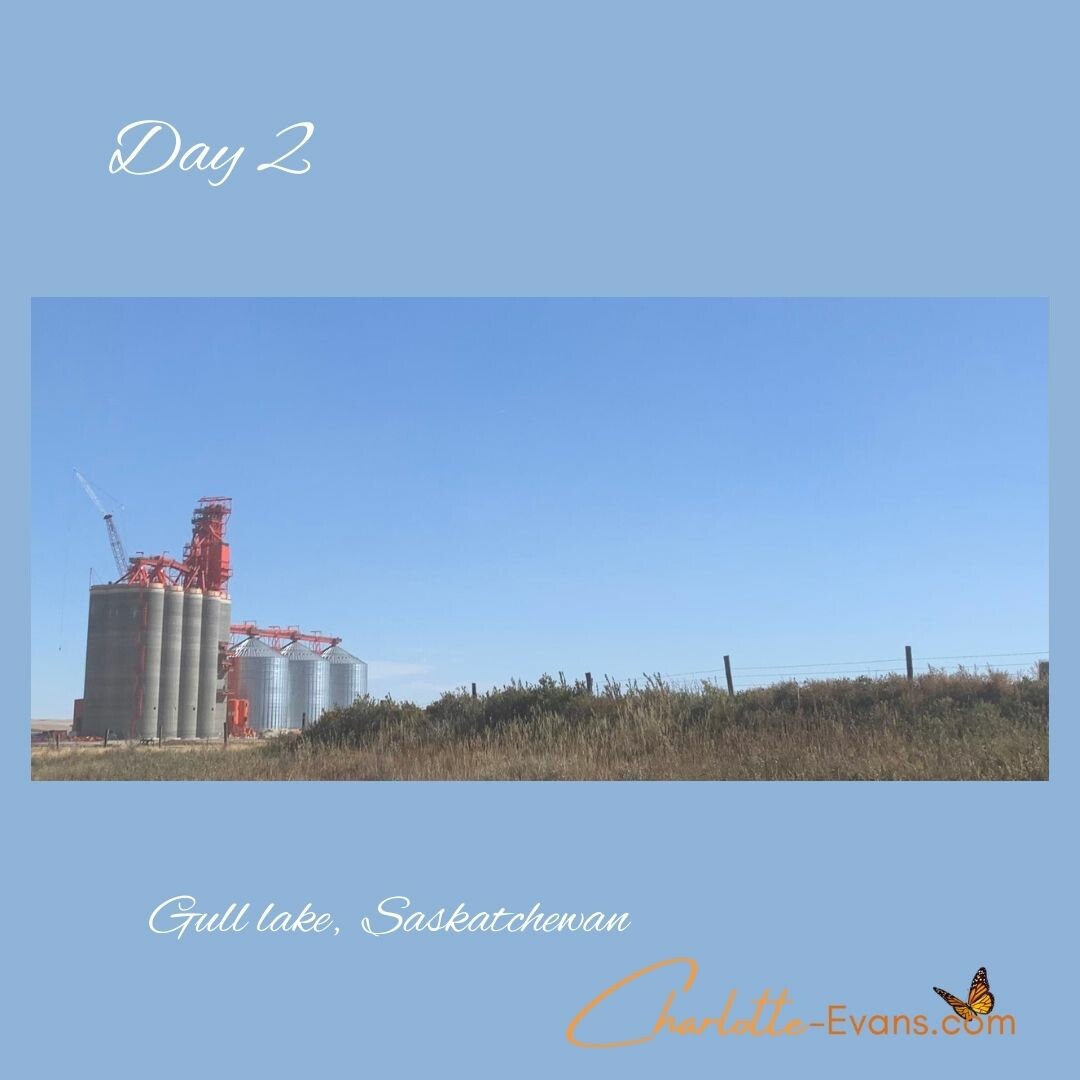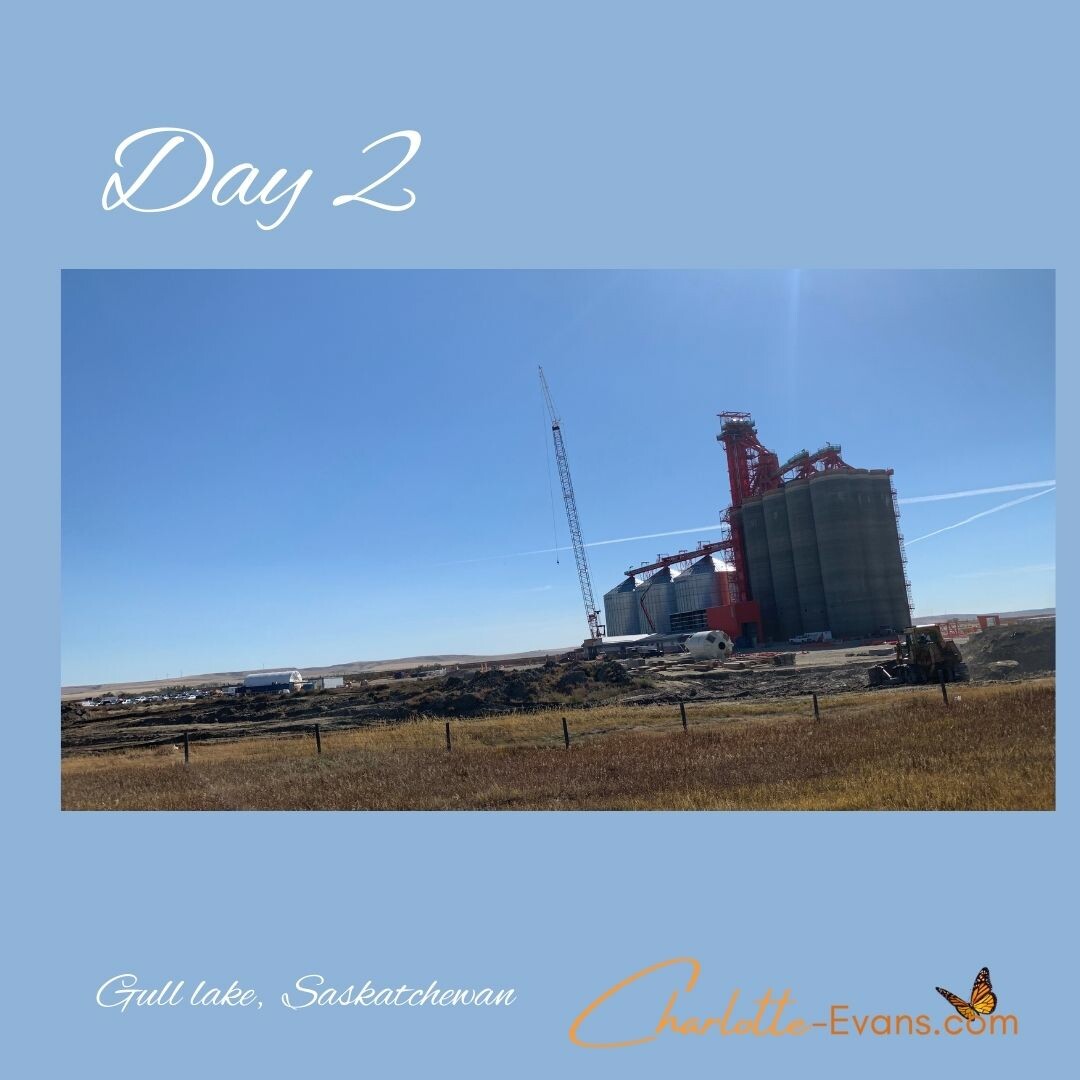 Classical views I expected of the Prairies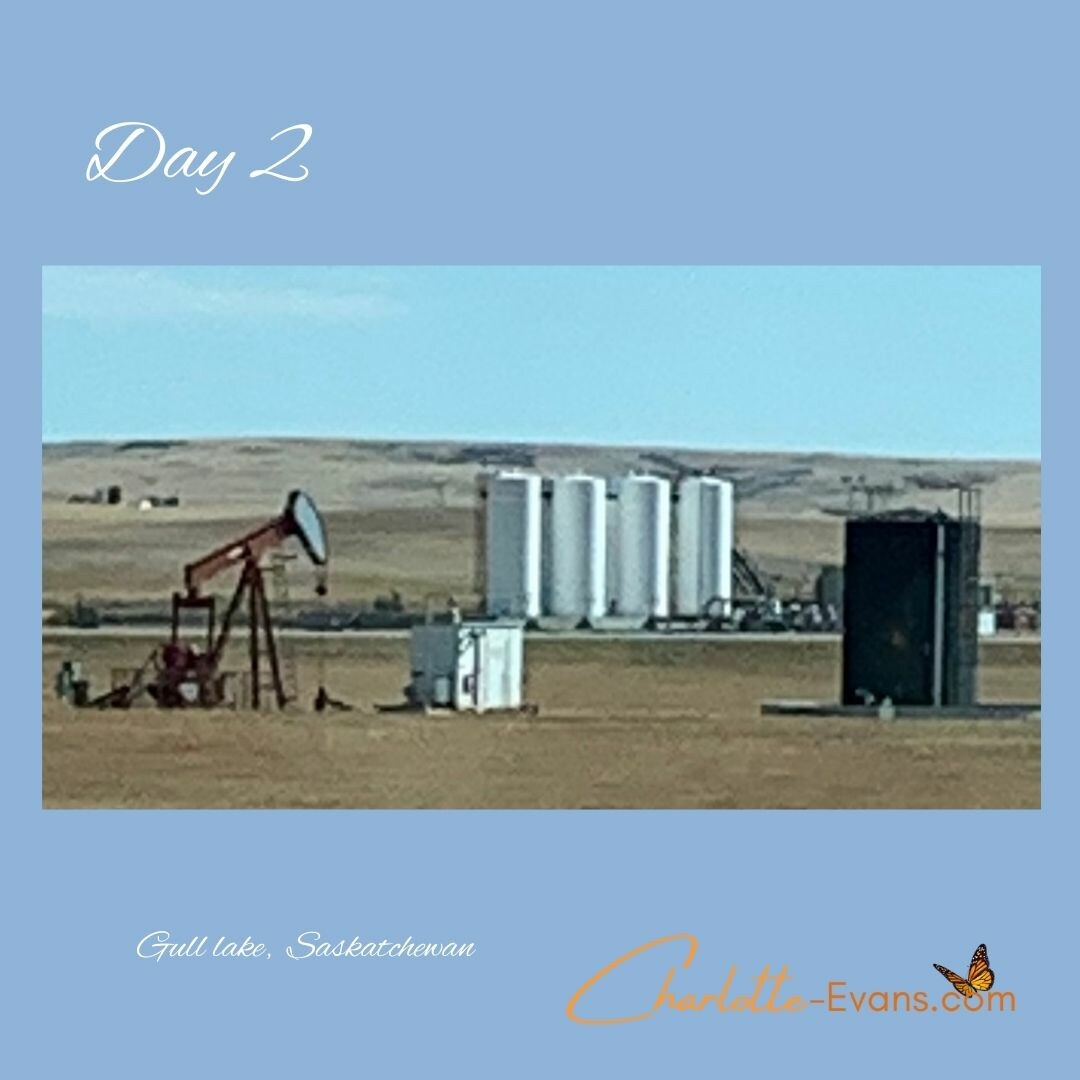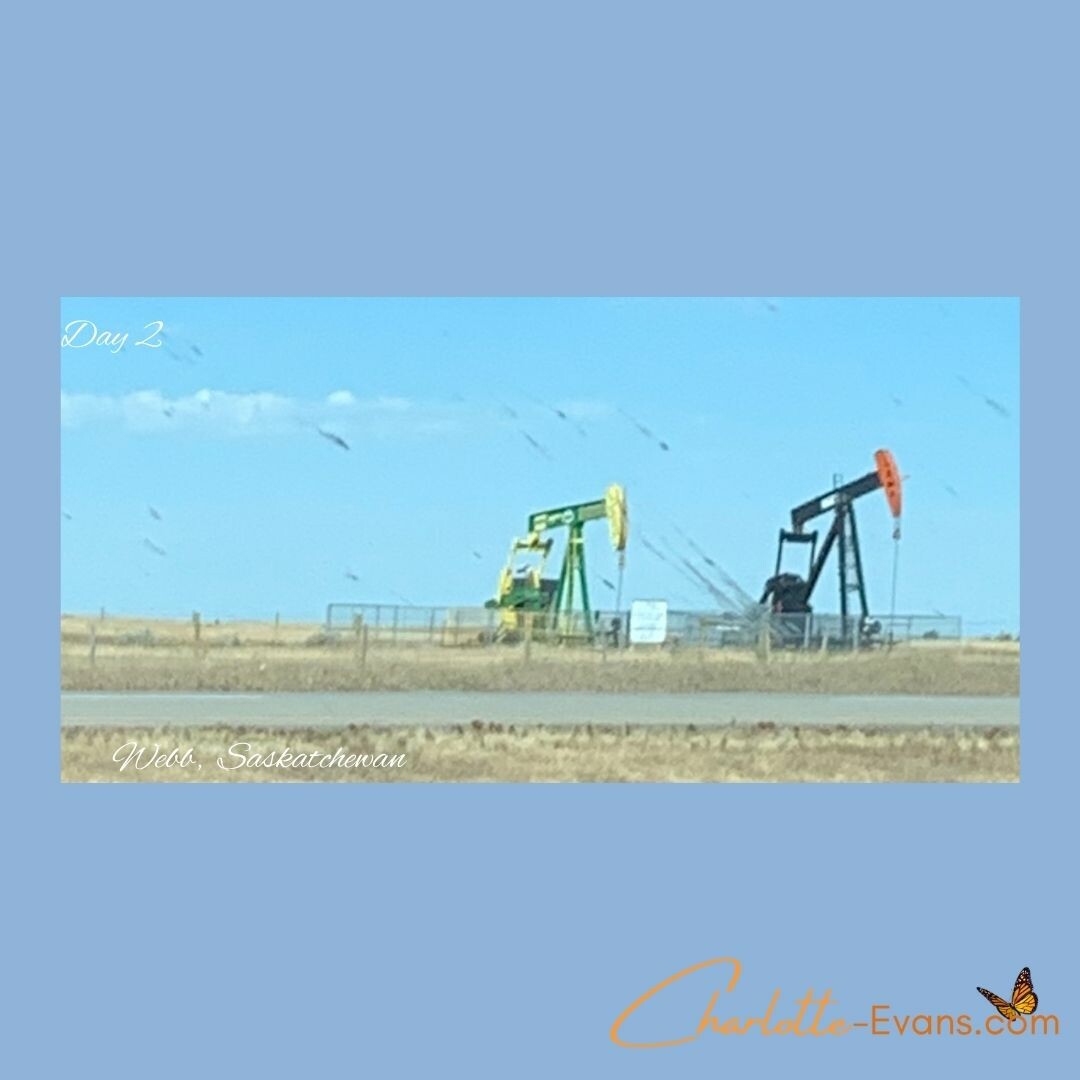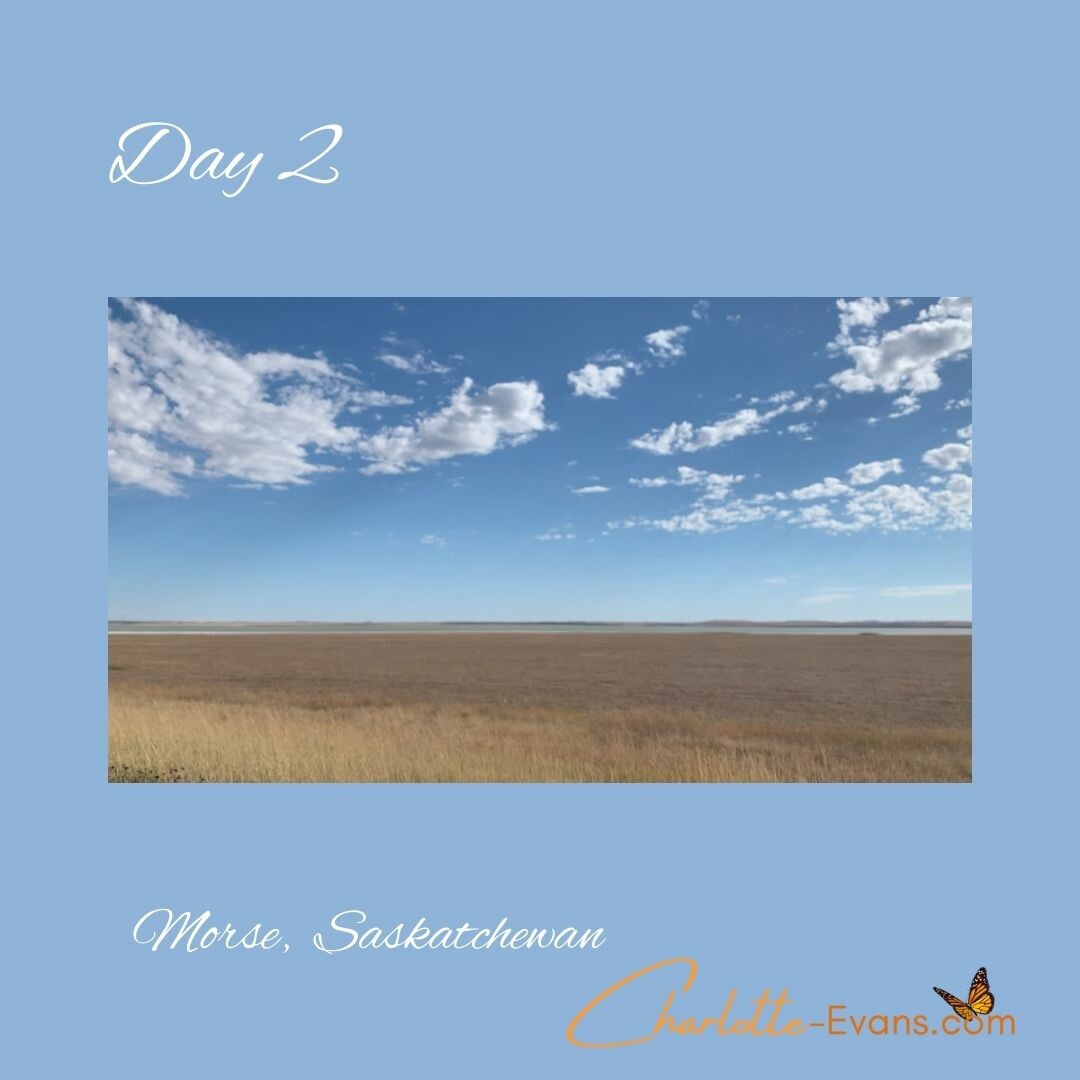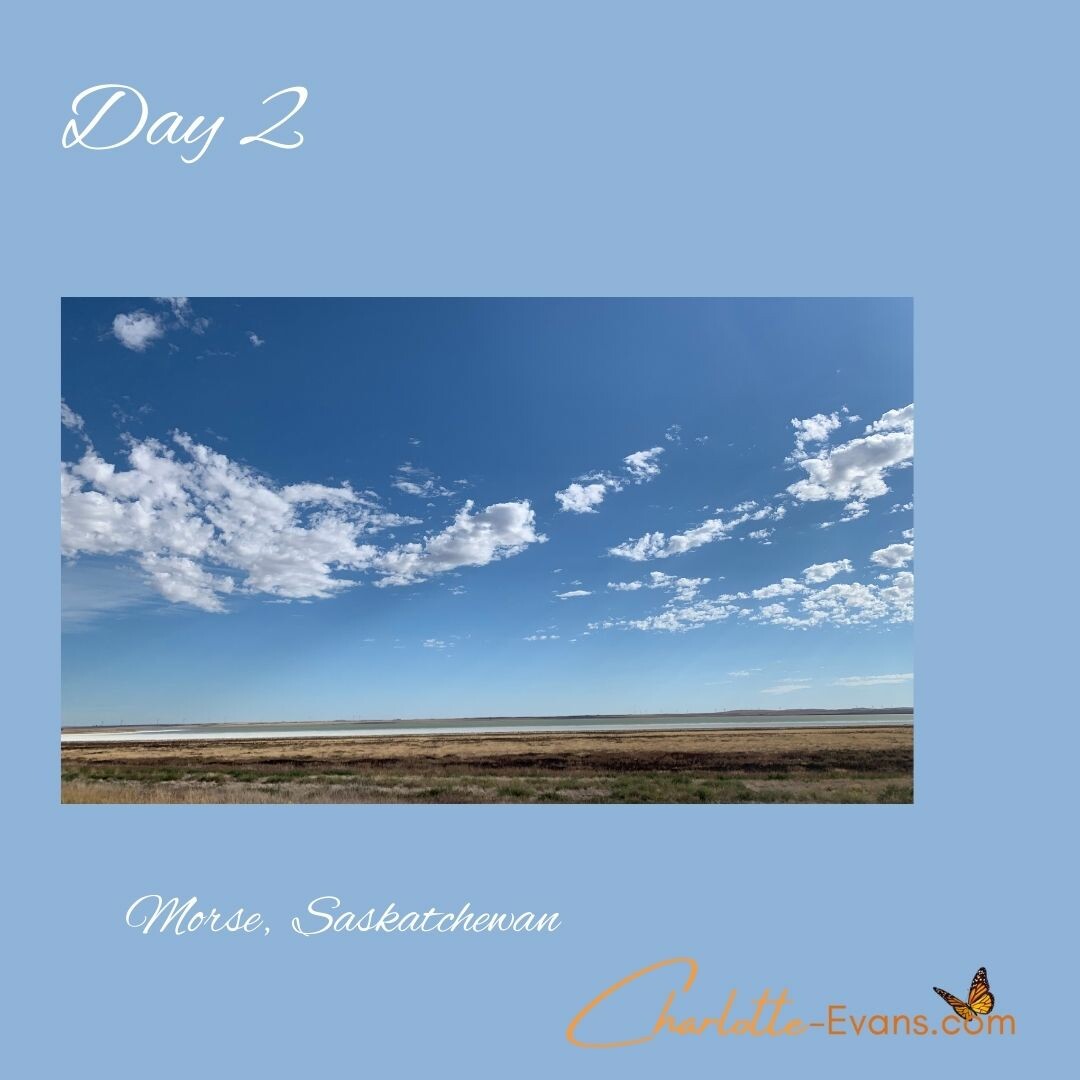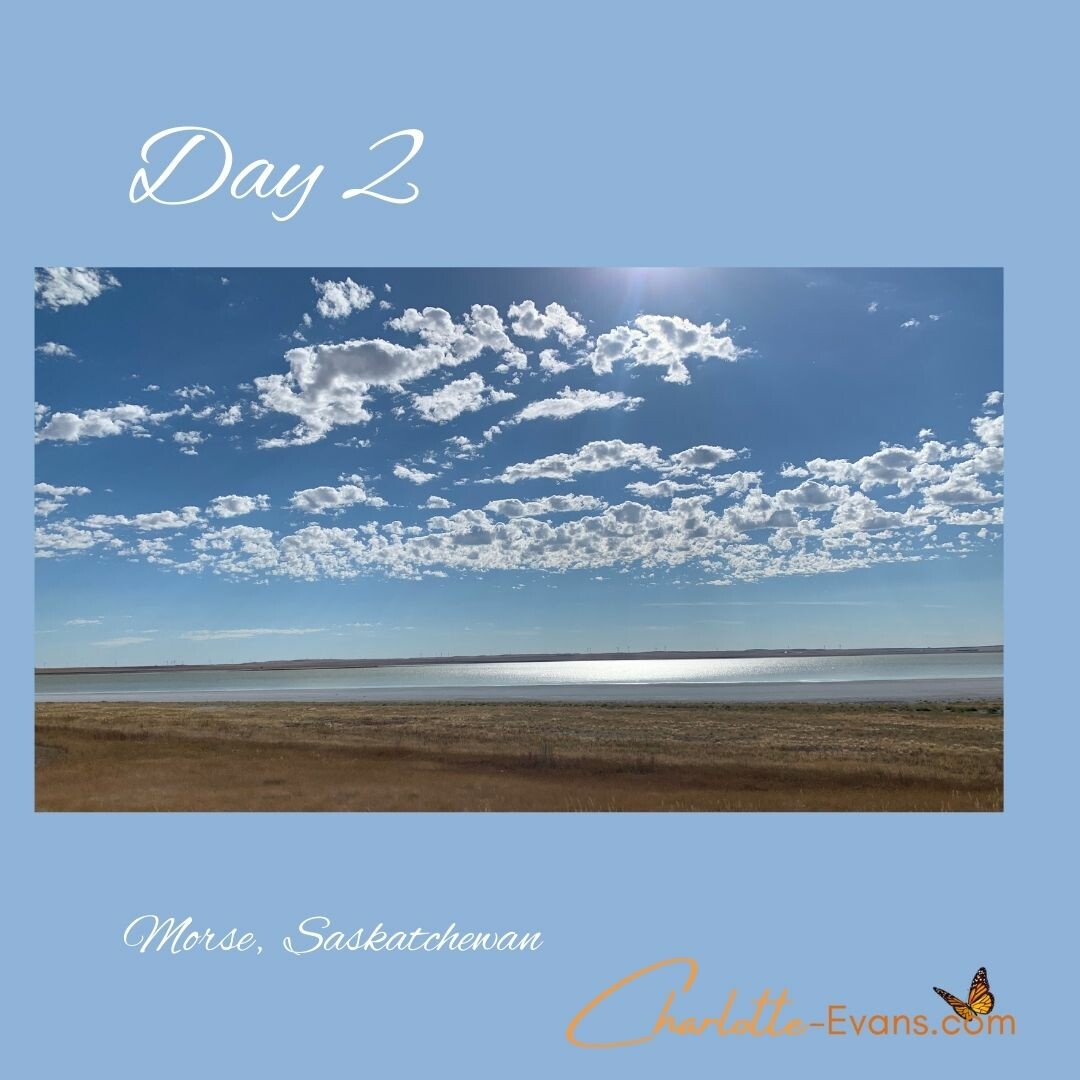 The weather was spectacular for traveling!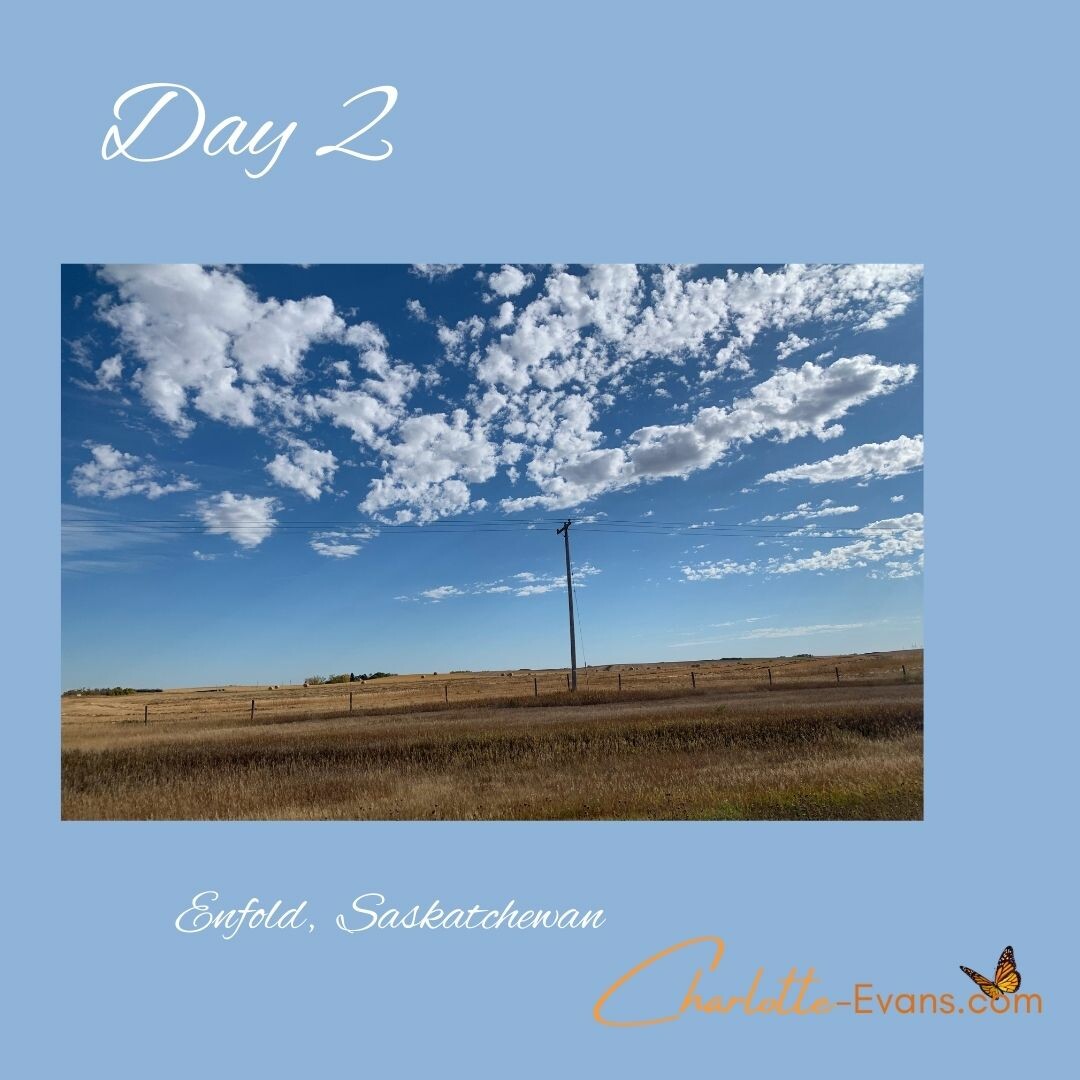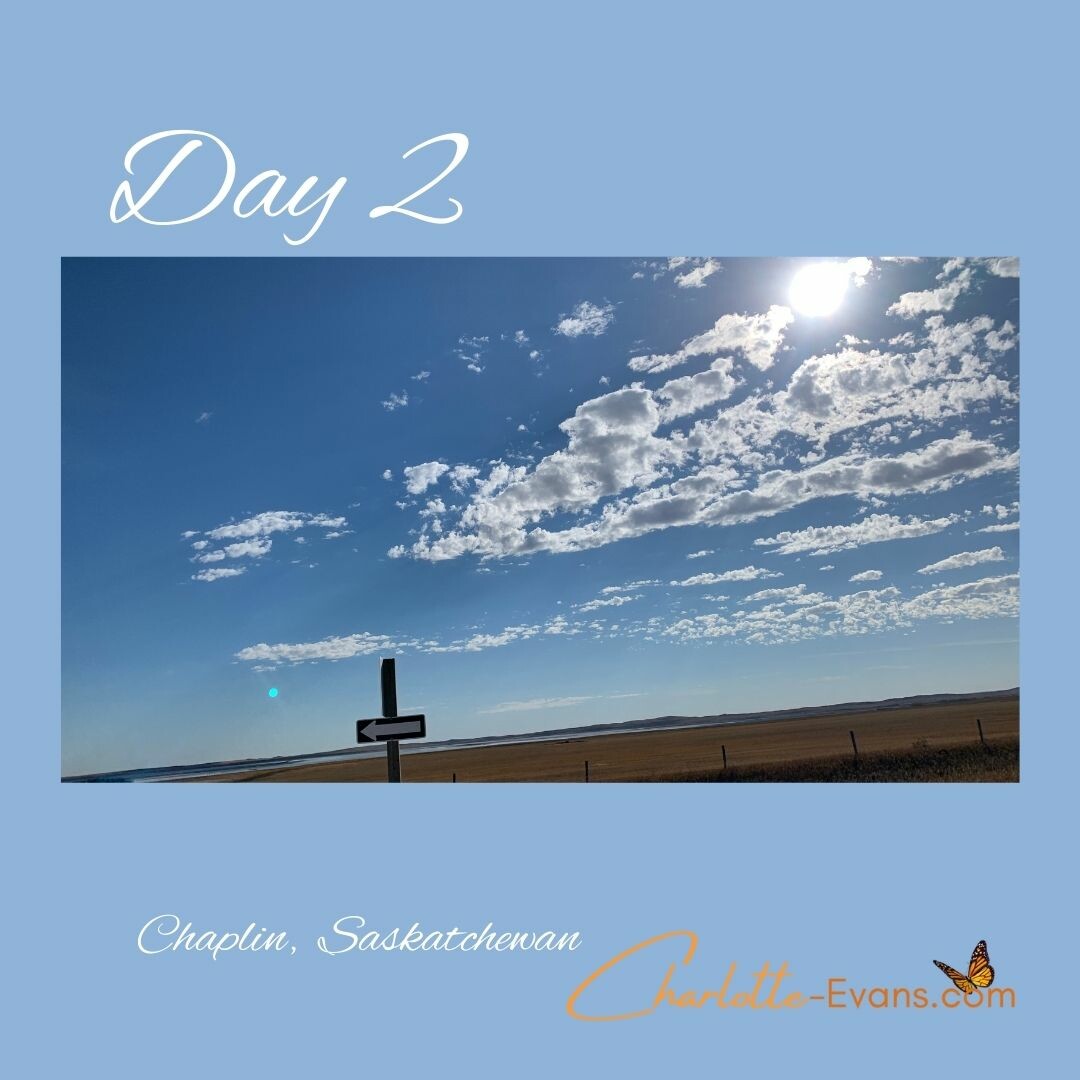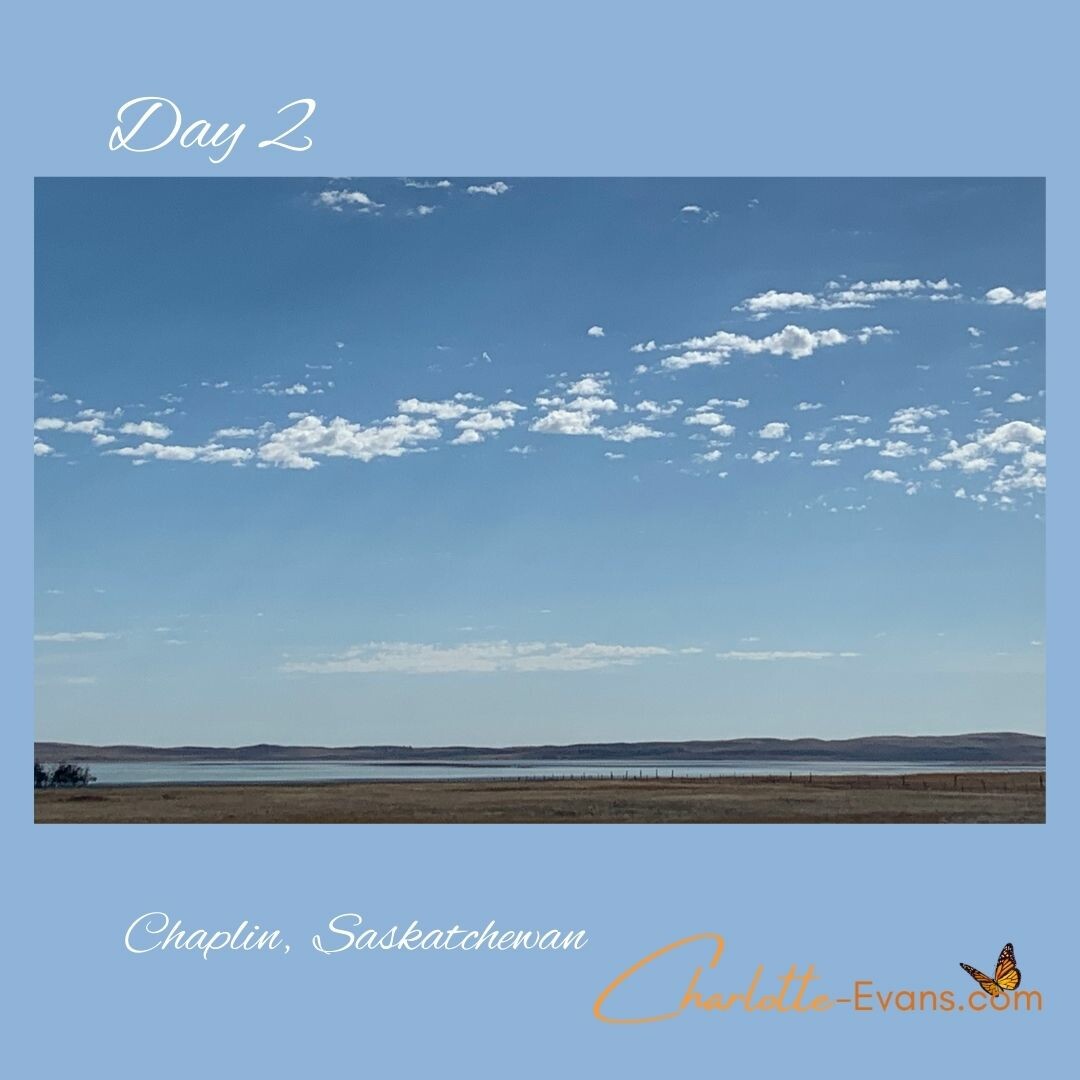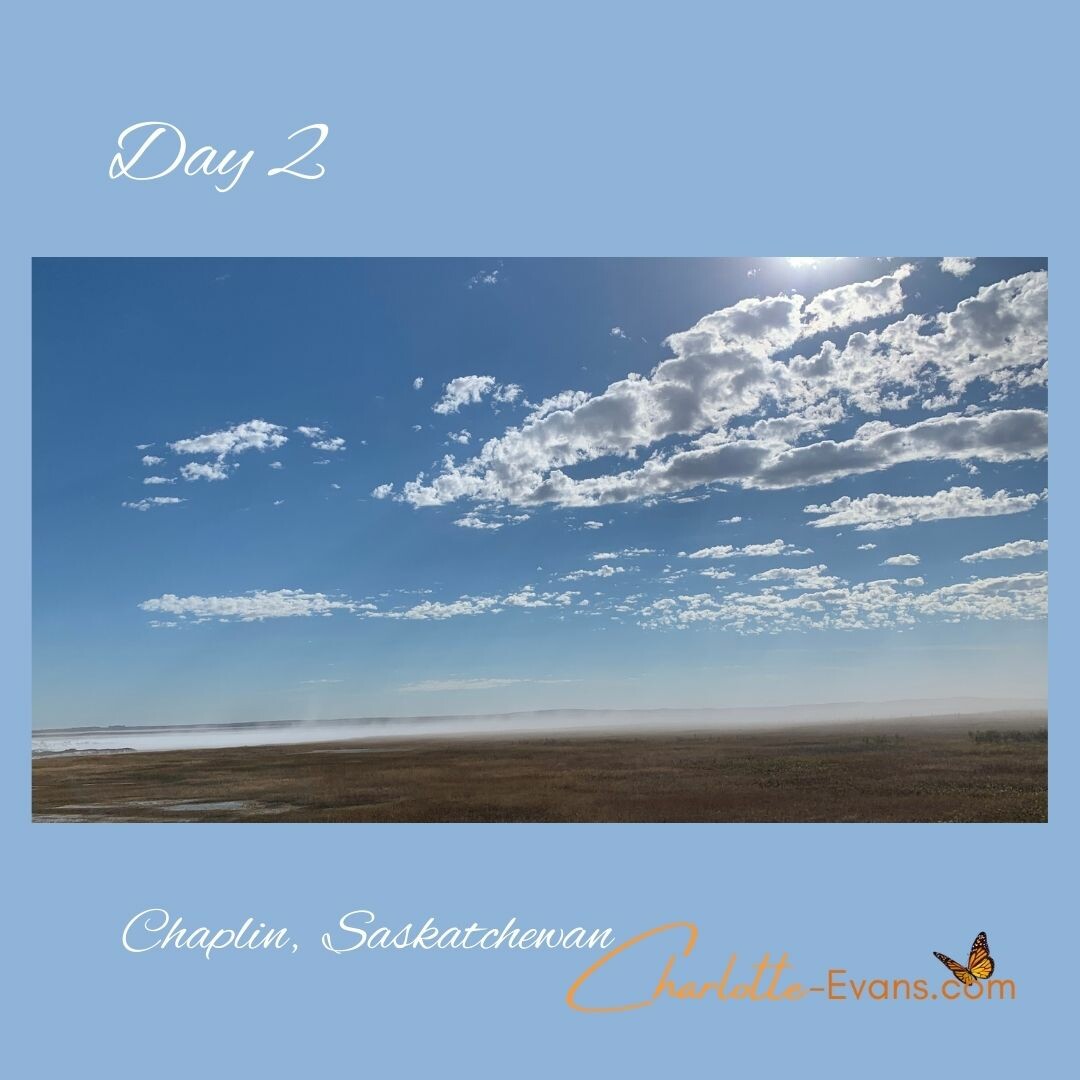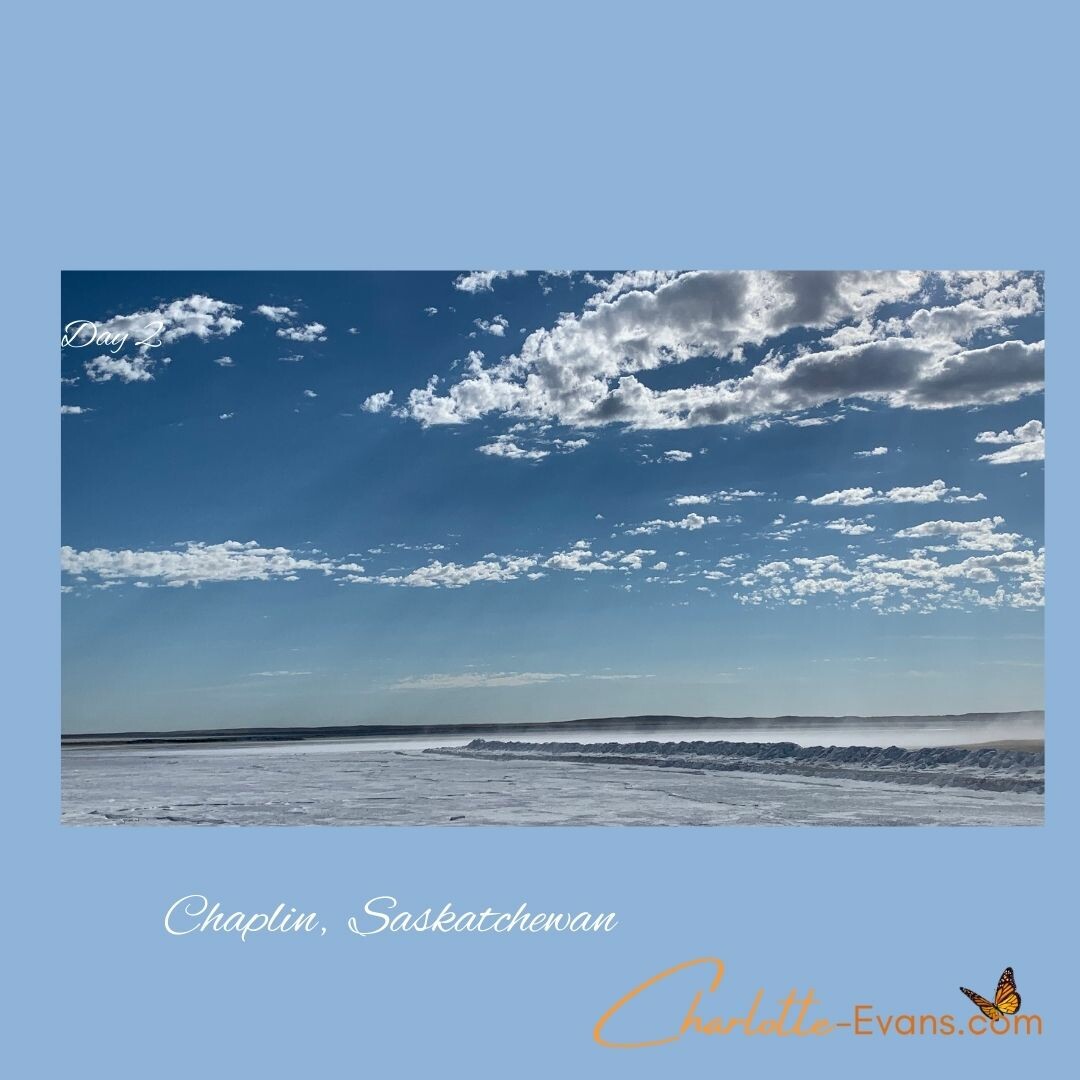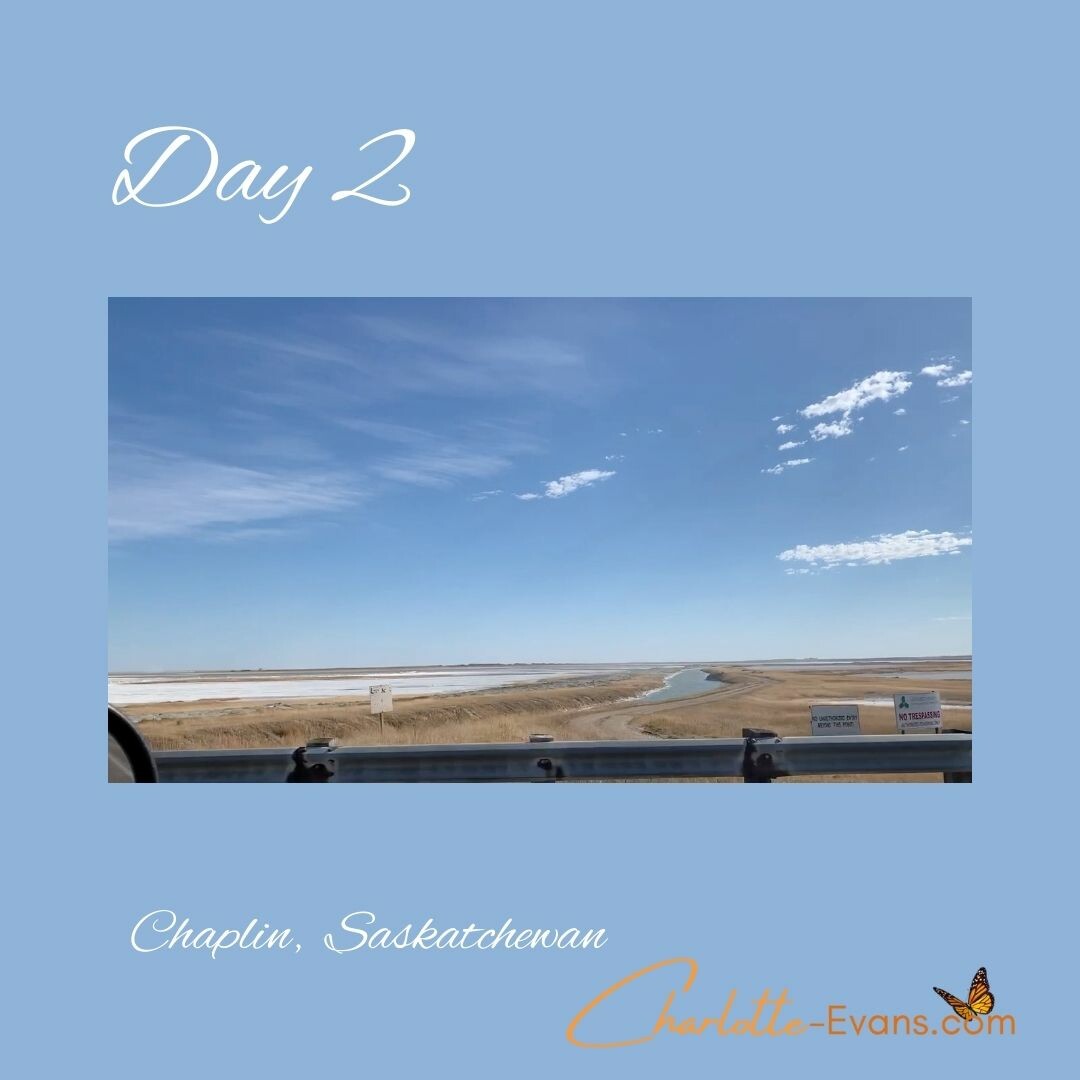 Old barns have such character!
Some of them you wonder how they are still standing. Many of them are still being used.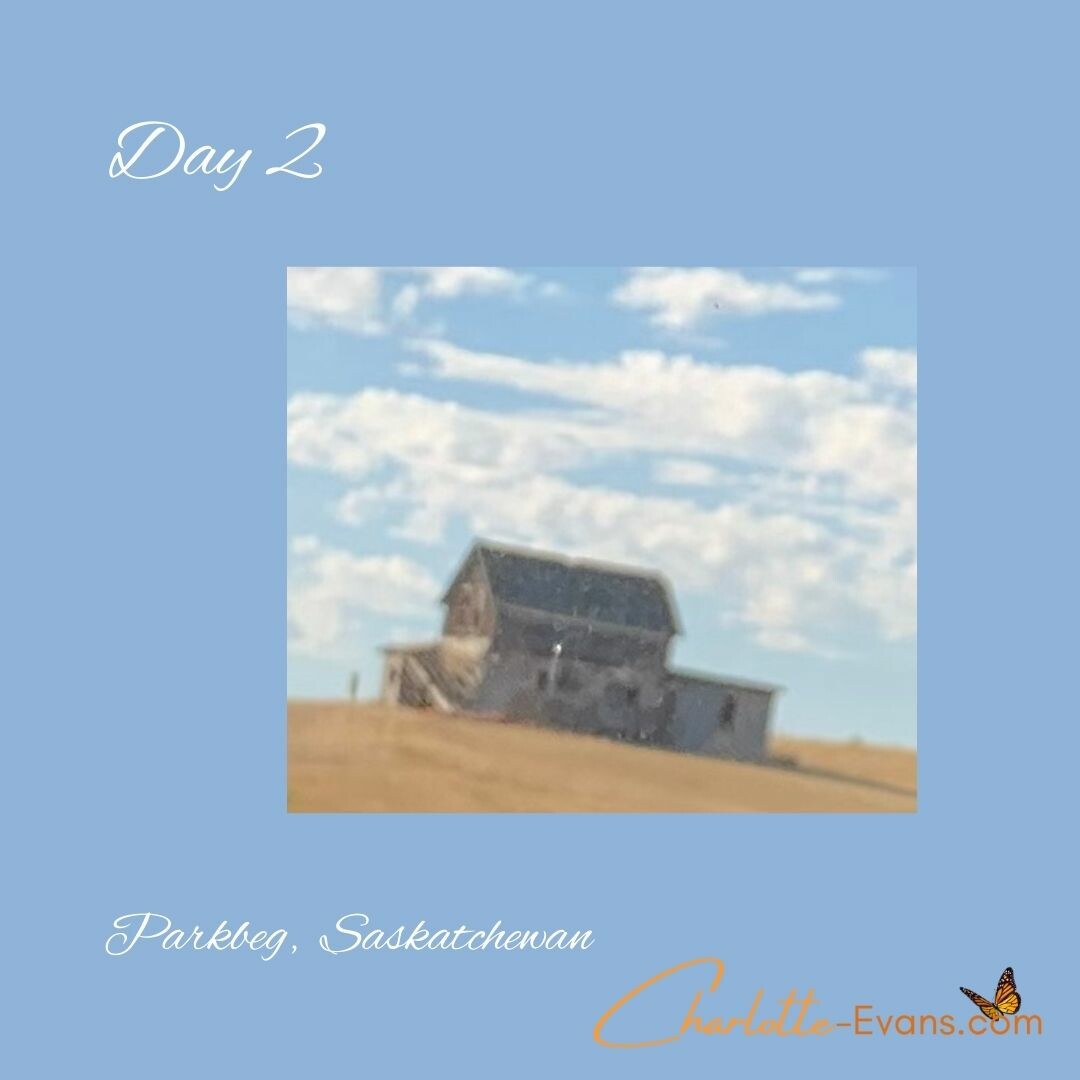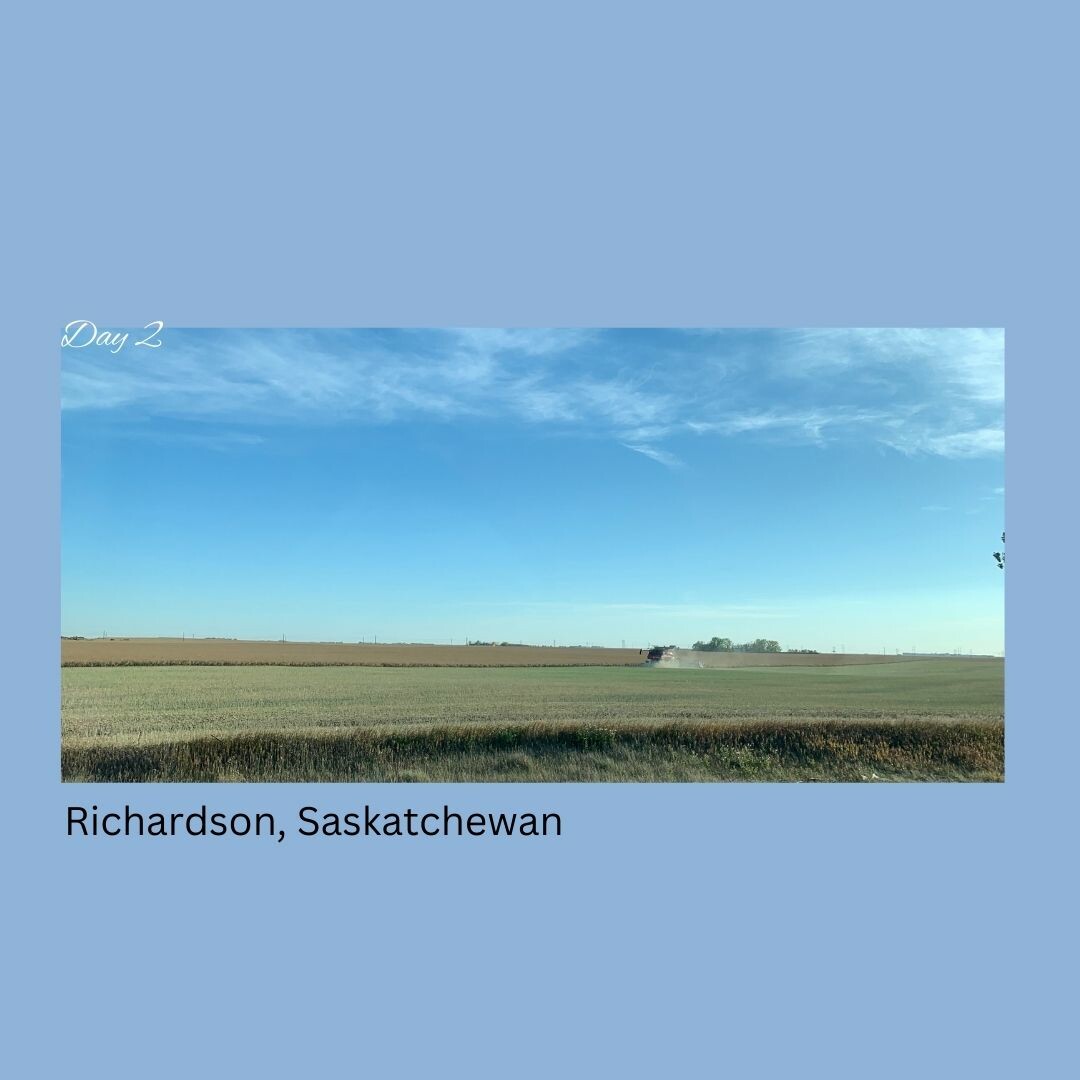 It was a full day of driving and we enjoyed it. Doug did fabulous with all the driving. We spent more hours driving per day than I expected we would but it was good. As well as we still have many miles/kilometers to get to Eastern Canada, the first goal.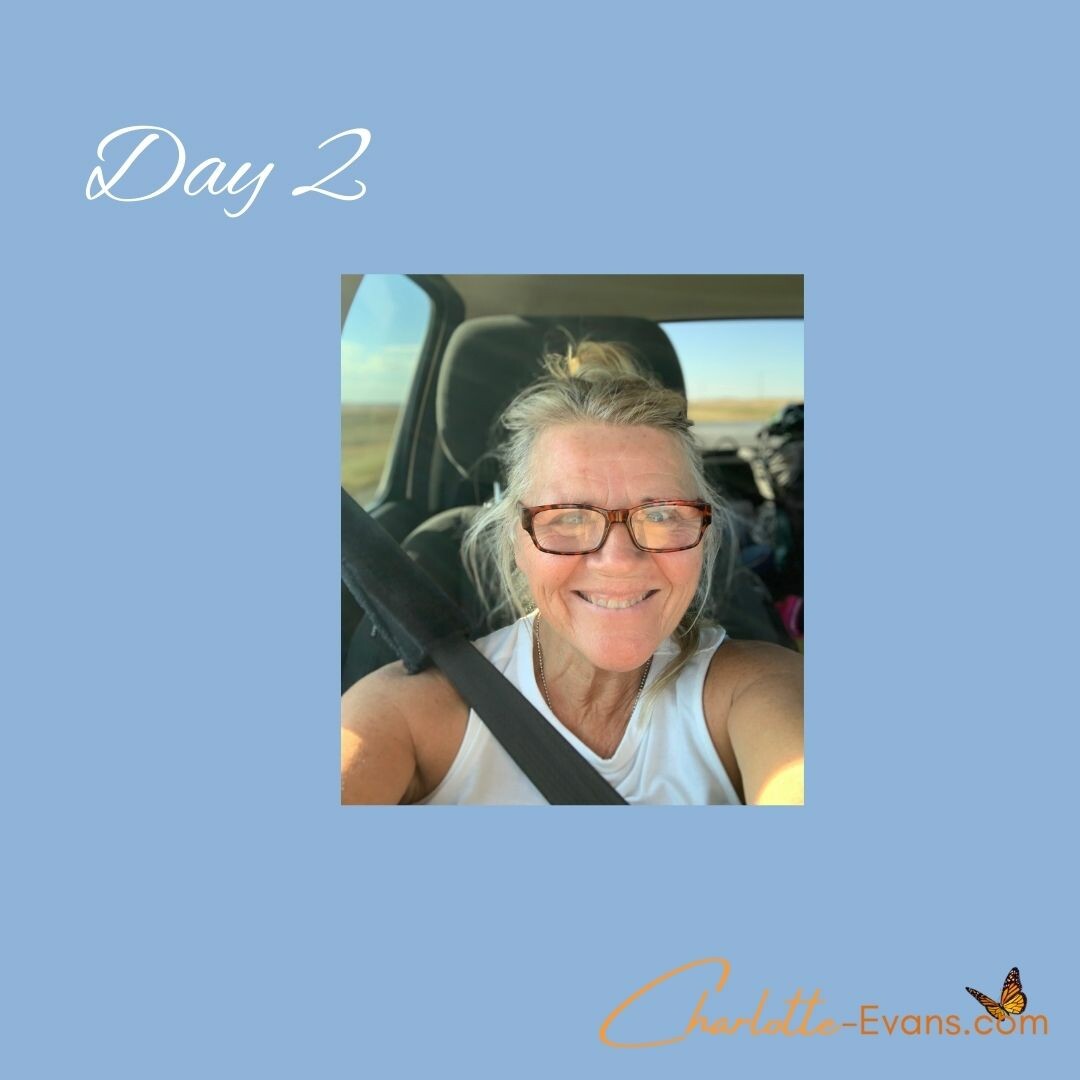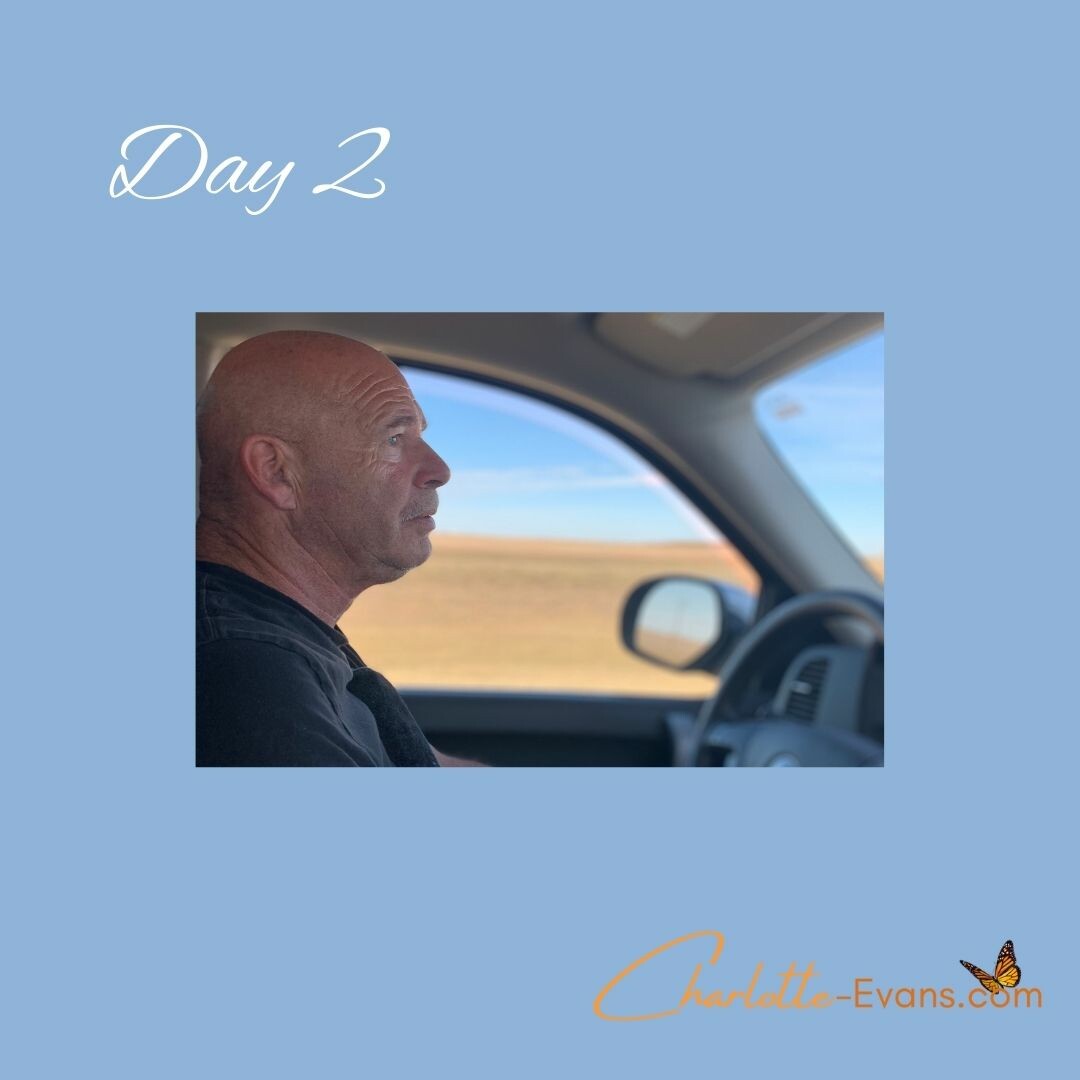 We finished our travels today in Regina, Saskatchewan. It was a full day of driving, saw plenty of golden harvested fields, farmhouses, wind towers, solar panels, powerline towers, and trains but not many communities.
We filled the truck with gas when there was a town to do so.
The general rule was to fill it once the truck reached half. It was mentioned a couple of times that it was good we had a full tank to start.
We were surprised by how few town there were along the Trans Canada highway.
There was also not a lot of traffic.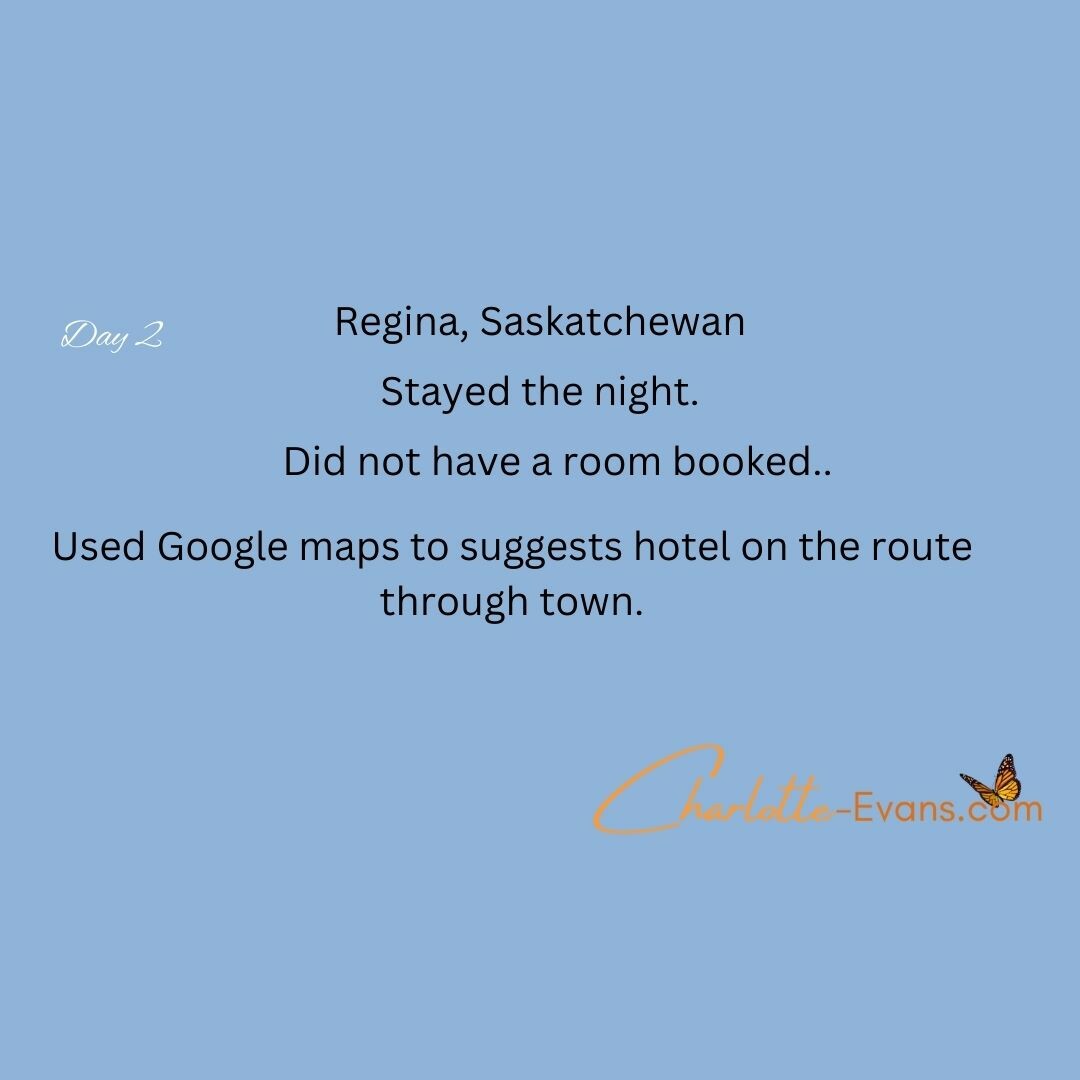 Super 8 by Wyndham Regina 2730 Victoria Ave E Regina is where we stayed. It was a good choice.
We had Chinese Food delivered to the hotel, our driver

had enough driving for one day.
We thoroughly enjoyed it and had leftovers for the road tomorrow.